Information On The Film I.T.
All about the movie I.T.. Get information on the motion picture I.T. including; genre, directors, producers, stars, supporting actors, ratings, studios and more at IconMovies.net.
I.T.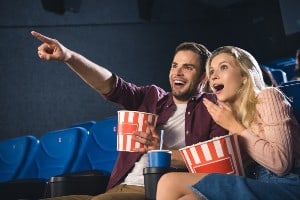 I.T. Film Information
What's The Movie I.T. About?
Mike Regan is a successful, self-made crook who has it all: a gorgeous and disloyal wife, a spoilt and selfish teenage daughter and a sleek, state-of-the-art "smart home". But he soon finds himself in a deadly, high-stakes game of cat-and-mouse when his I.T. hacker, Ed, starts using his skills to stalk Mike's daughter and endanger his family, his business, and his life. In a world where there is no privacy, and personal secrets can go viral by the click of a mouse, Mike needs to pay off some old connections to get rid of the insolent pest.
This film can damage your health
What's The Genre Of The I.T. Movie?
Genres: Crime, Drama, Thriller
Who Stars In The I.T. Movie?
When Was The Motion Picture I.T. Released?
Released: September 9, 2016
What's The Runtime Of The I.T. Movie?
How Popular Is The I.T. Movie?
Popularity Rating: 21.815
What Studio(s) Produced The I.T. Film?
Who Was On The Cast Of The Motion Picture I.T.?
Who Was On The Crew Of I.T. The Movie?
Art — Construction Coordinator: Colm Bassett
Art — Property Master: Mick Flood
Art — Set Decoration: Tamara Conboy
Art — Supervising Art Director: Tamara Conboy
Camera — Additional Photography: Simon Firsht
Camera — Camera Operator: Ciaran Barry
Camera — Camera Operator: Pete Cavaciuti
Camera — Director of Photography: Ekkehart Pollack
Camera — First Assistant Camera: Conor Kelly
Camera — First Assistant Camera: Cormac O'Omaille
Camera — Russian Arm Operator: Andrew Friswell
Camera — Still Photographer: Jonathan Hession
Costume & Make-Up — Costume Design: Driscoll Calder
Costume & Make-Up — Costume Supervisor: Judith Devlin
Costume & Make-Up — Hair Department Head: Sandra Kelly
Costume & Make-Up — Hairstylist: Lorraine Brennan
Costume & Make-Up — Makeup Artist: Lorraine McCrann
Costume & Make-Up — Makeup Department Head: Fiona Connon
Crew — Visual Effects Editor: Tobias Pfeiffer
Directing — Director: John Moore
Directing — Script Supervisor: Renee Burke
Editing — Dialogue Editor: Michelle Fingleton
Editing — Dialogue Editor: Michelle McCormack
Editing — Editor: Ivan Andrijanic
Lighting — Chief Lighting Technician: Garret Baldwin
Production — Casting: Eyde Belasco
Production — Casting: John Hubbard
Production — Casting: Ros Hubbard
Production — Casting Associate: Martin Ware
Production — Co-Executive Producer: Babacar Diene
Production — Co-Executive Producer: Macdara Kelleher
Production — Co-Executive Producer: Peter Veverka
Production — Co-Executive Producer: William Wisher Jr.
Production — Co-Producer: Daniel Kay
Production — Co-Producer: Leonard Glowinski
Production — Co-Producer: Romilda De Luca
Production — Co-Producer: Sigurjon Sighvatsson
Production — Executive Producer: Dominic Rustam
Production — Executive Producer: Elika Portnoy
Production — Executive Producer: Frank Hildebrand
Production — Executive Producer: Pierce Brosnan
Production — Executive Producer: Valentina Gardani
Production — Producer: Beau St. Clair
Production — Producer: Craig J. Flores
Production — Producer: David T. Friendly
Production — Producer: Nicolas Chartier
Sound — Boom Operator: Enda Callan
Sound — Music Editor: Scott Schirle
Sound — Original Music Composer: Tim Williams
Sound — Sound Designer: Joseph Stracey
Sound — Sound Re-Recording Mixer: Derek Vanderhorst
Sound — Supervising Sound Editor: Lee Herrick
Visual Effects — 3D Animator: Bernd Nalbach
Visual Effects — 3D Animator: Sebastian Hofmann
Visual Effects — 3D Artist: John O'Connell
Visual Effects — Special Effects Supervisor: Kevin Byrne
Visual Effects — Visual Effects Producer: Alexander Wlk
Visual Effects — Visual Effects Producer: Kenneth Coyne
Visual Effects — Visual Effects Producer: Marina Winter
Visual Effects — Visual Effects Producer: Nicola Pillai
Visual Effects — Visual Effects Supervisor: Ed Bruce
Visual Effects — Visual Effects Supervisor: Jorn GroSshans
Visual Effects — Visual Effects Supervisor: Nicholas Murphy
Writing — Screenplay: Daniel Kay
Writing — Screenplay: William Wisher Jr.
Writing — Story: Daniel Kay