Information On The Film Incendies
All about the movie Incendies. Get information on the motion picture Incendies including; genre, directors, producers, stars, supporting actors, ratings, studios and more at IconMovies.net.
Incendies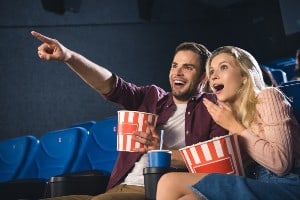 Incendies Film Information
What's The Movie Incendies About?
A mother's last wishes send twins Jeanne and Simon on a journey to Middle East in search of their tangled roots. Adapted from Wajdi Mouawad's acclaimed play, Incendies tells the powerful and moving tale of two young adults' voyage to the core of deep-rooted hatred, never-ending wars and enduring love.
The search began at the opening of their mother's will.
What's The Genre Of The Incendies Movie?
Genres: Drama, Mystery, War
Who Stars In The Incendies Movie?
When Was The Motion Picture Incendies Released?
Released: September 4, 2010
What's The Runtime Of The Incendies Movie?
How Popular Is The Incendies Movie?
What Studio(s) Produced The Incendies Film?
Who Was On The Cast Of The Motion Picture Incendies?
Who Was On The Crew Of Incendies The Movie?
Art — Art Department Coordinator: Marie-Claude L'Heureux
Art — Construction Coordinator: Samy Keilani
Art — Painter: Muhannad Halawani
Art — Production Design: Andre-Line Beauparlant
Art — Set Decoration: Philippe Lord
Art — Set Decoration: Rana Abboot
Camera — Director of Photography: Andre Turpin
Camera — Steadicam Operator: Denis-Noel Mostert
Camera — Still Photographer: Bertrand Calmeau
Costume & Make-Up — Assistant Costume Designer: Phaedra Dahdaleh
Costume & Make-Up — Costume Design: Sophie Lefebvre
Costume & Make-Up — Costume Supervisor: Karma Hijjawi
Costume & Make-Up — Hairstylist: Nathalie Garon
Costume & Make-Up — Key Hair Stylist: Andre Duval
Costume & Make-Up — Set Costumer: Julie Amyot
Costume & Make-Up — Set Dressing Artist: Karim Kheir
Crew — Picture Car Coordinator: Real Hamel
Crew — Post Production Supervisor: Erik Daniel
Crew — Script: Valerie Beaugrand-Champagne
Crew — Special Effects: Karim El Fassi
Crew — Special Effects: Sebastien Roussel
Crew — Stunt Coordinator: Stephane Lefebvre
Crew — Stunts: Steve Lucescu
Crew — Thanks: Eric Tavitian
Crew — Thanks: Marie Sabbah
Directing — Assistant Director: Eric Parenteau
Directing — Director: Denis Villeneuve
Editing — Assistant Editor: Edith Bellehumeur
Editing — Assistant Editor: Guillaume Girard
Editing — Editor: Monique Dartonne
Lighting — Electrician: Daniel Chretien Jr.
Lighting — Electrician: Pierre Malo
Lighting — Gaffer: Denis Lamothe
Production — Associate Producer: Ziad Touma
Production — Casting: Constance Demontoy
Production — Casting: Lara Atalla
Production — Casting: Lucie Robitaille
Production — Co-Producer: Anthony Doncque
Production — Co-Producer: Gilles Sacuto
Production — Co-Producer: Milena Poylo
Production — Line Producer: Stephen Traynor
Production — Line Producer: Sylvie Trudelle
Production — Producer: Kim McCraw
Production — Production Manager: Andrew Cullen
Production — Publicist: Jim Dobson
Production — Unit Production Manager: Philippe Montel
Sound — ADR & Dubbing: Benoit Leduc
Sound — Boom Operator: Emmanuelle Villard
Sound — Boom Operator: Severin Engler
Sound — Foley: Jocelyn Caron
Sound — Foley: Simon Meilleur
Sound — Music Editor: Benjamin Caillaud
Sound — Music Supervisor: Sebastien Lepine
Sound — Orchestrator: Gregoire Hetzel
Sound — Original Music Composer: Gregoire Hetzel
Sound — Scoring Mixer: Simon Rhodes
Sound — Scoring Mixer: Stephane Reichart
Sound — Sound Designer: Sylvain Bellemare
Sound — Sound Engineer: Jean Umansky
Sound — Sound Re-Recording Mixer: Jean-Pierre Laforce
Visual Effects — Digital Compositors: Ara Khanikian
Visual Effects — Digital Compositors: Laurent Spillemaecker
Visual Effects — Digital Compositors: Vincent Poitras
Visual Effects — Special Effects Supervisor: Louis Craig
Visual Effects — Visual Effects Producer: Benoit Touchette
Visual Effects — Visual Effects Supervisor: Mathieu Raynault
Writing — Dialogue: Denis Villeneuve
Writing — Writer: Denis Villeneuve
Writing — Writer: Wajdi Mouawad