Information On The Film Ironclad
All about the movie Ironclad. Get information on the motion picture Ironclad including; genre, directors, producers, stars, supporting actors, ratings, studios and more at IconMovies.net.
Ironclad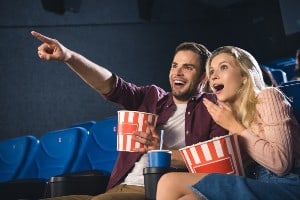 Ironclad Film Information
What's The Movie Ironclad About?
In the year 1215, the rebel barons of England have forced their despised King John to put his royal seal on the Magna Carta, a seminal document that upheld the rights of free men. Yet within months of pledging himself to the great charter, the King reneged on his word and assembled a mercenary army on the south coast of England with the intention of bringing the barons and the country back under his tyrannical rule. Barring his way stood the mighty Rochester castle, a place that would become the symbol of the rebel's momentous struggle for justice and freedom.
Heavy metal goes medieval.
What's The Collection The Ironclad Movie Belongs to?
What's The Genre Of The Ironclad Movie?
Genres: Action, Adventure, History, Romance
Who Stars In The Ironclad Movie?
When Was The Motion Picture Ironclad Released?
What's The Runtime Of The Ironclad Movie?
How Popular Is The Ironclad Movie?
Popularity Rating: 12.171
What Studio(s) Produced The Ironclad Film?
ContentFilm International, Film & Entertainment VIP Medienfonds 4 GmbH & Co. KG (I), Molinare Investment, Mythic International Entertainment, Perpetual Media Capital, Premiere Picture, Rising Star, Silver Reel, VIP 4 Medienfonds, Wales Creative IP Fund
United Kingdom, United States of America
Who Was On The Cast Of The Motion Picture Ironclad?
Who Was On The Crew Of Ironclad The Movie?
Art — Art Department Coordinator: Jamie Bishop
Art — Art Direction: Malcolm Stone
Art — Production Design: Joseph C. Nemec III
Art — Set Decoration: Peter Walpole
Camera — Director of Photography: David Eggby
Costume & Make-Up — Assistant Costume Designer: Peter Paul
Costume & Make-Up — Costume Design: Beatrix Aruna Pasztor
Costume & Make-Up — Costume Supervisor: Annie Crawford
Costume & Make-Up — Hair Designer: Jan Archibald
Costume & Make-Up — Makeup Artist: Helen Speyer
Costume & Make-Up — Makeup Designer: Jacqueline Fowler
Crew — Armorer: Richard Hooper
Crew — CG Supervisor: Andre Hitsoy
Crew — CG Supervisor: Tushar Kewlani
Crew — Special Effects: Henry Brook
Crew — Special Effects Coordinator: Ceri Hughes
Crew — Visual Effects Editor: Collette Nunes
Directing — Director: Jonathan English
Directing — Script Supervisor: Yasmin Rais
Production — Casting: Kelly Valentine Hendry
Production — Casting: Robyn Owen
Production — Producer: Andrew J. Curtis
Production — Producer: Rick Benattar
Sound — Music Supervisor: Alison Wright
Sound — Orchestrator: Kevin Kaska
Sound — Original Music Composer: Lorne Balfe
Visual Effects — Visual Effects Coordinator: Charlotte Collings
Visual Effects — Visual Effects Coordinator: Duncan Holland
Visual Effects — Visual Effects Coordinator: Lucy Tanner
Visual Effects — Visual Effects Coordinator: Samantha Tracey
Visual Effects — Visual Effects Coordinator: Simon Mills
Visual Effects — Visual Effects Producer: Amit Jhamb
Visual Effects — Visual Effects Producer: Gavin Gregory
Visual Effects — Visual Effects Producer: Lorea Hoye
Visual Effects — Visual Effects Producer: Michelle Martin
Visual Effects — Visual Effects Producer: Nick Drew
Visual Effects — Visual Effects Producer: Thomas M. Horton
Visual Effects — Visual Effects Producer: Tim Field
Writing — Screenplay: Erick Kastel
Writing — Story: Jonathan English