Information On The Film Jackie
All about the movie Jackie. Get information on the motion picture Jackie including; genre, directors, producers, stars, supporting actors, ratings, studios and more at IconMovies.net.
Jackie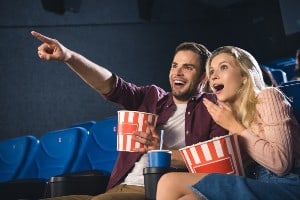 Jackie Film Information
What's The Movie Jackie About?
An account of the days of First Lady, Jacqueline Kennedy, in the immediate aftermath of John F. Kennedy's assassination in 1963.
I want them to see what they have done to Jack.
What's The Genre Of The Jackie Movie?
Who Stars In The Jackie Movie?
When Was The Motion Picture Jackie Released?
Released: December 2, 2016
What's The Runtime Of The Jackie Movie?
How Popular Is The Jackie Movie?
What Studio(s) Produced The Jackie Film?
Bliss Media, Endemol Shine Studios, Fabula, Fox Searchlight Pictures, Jackie Productions (II), LD Entertainment, Protozoa Pictures, Why Not Productions, Wild Bunch
Chile, France, United States of America
Who Was On The Cast Of The Motion Picture Jackie?
Who Was On The Crew Of Jackie The Movie?
Art — Art Department Assistant: Melina Giorgi
Art — Art Direction: Halina Gebarowicz
Art — Assistant Art Director: Maite Goblet
Art — Assistant Art Director: Thierry Poulet
Art — Conceptual Design: Jonathan Delerue
Art — Leadman: Erik Boring
Art — Other: Trish Navarro
Art — Production Design: Jean Rabasse
Art — Set Decoration: Veronique Melery
Camera — Camera Technician: Patrick Ostlund
Camera — Director of Photography: Stephane Fontaine
Camera — First Assistant Camera: Eric Swanek
Camera — Grip: Alexandre Gouveia
Camera — Grip: Antonin Gendre
Camera — Grip: Edward Hohman
Camera — Grip: Giovanni Quene
Camera — Other: Fabienne Octobre
Camera — Other: Michael Nelson
Camera — Steadicam Operator: Brant S. Fagan
Camera — Steadicam Operator: Kareem La Vaullee
Camera — Steadicam Operator: Manolo Rojas
Camera — Still Photographer: Stephanie Branchu
Camera — Still Photographer: William J. Gray
Costume & Make-Up — Costume Supervisor: Kim Chewning
Costume & Make-Up — Hairstylist: Tony Rocchetti
Costume & Make-Up — Key Hair Stylist: Catherine Leblanc
Costume & Make-Up — Makeup Artist: Fabienne Gervais
Costume & Make-Up — Makeup Artist: Odile Fourquin
Costume & Make-Up — Makeup Artist: Sylvie Aid
Costume & Make-Up — Makeup Artist: Valerie Chapelle
Costume & Make-Up — Other: Miernna Diann Savoy
Costume & Make-Up — Set Dressing Artist: Benedicte Joffre
Costume & Make-Up — Set Dressing Artist: Jerome Billa
Costume & Make-Up — Set Dressing Artist: Michaela A. Sulka
Costume & Make-Up — Set Dressing Supervisor: Lauran Tracy Howard
Costume & Make-Up — Wigmaker: Ray Marston
Crew — Driver: Gerald Titus
Crew — Driver: Gilles Camy
Crew — Legal Services: Eric W. Thompson
Crew — Legal Services: Jamie Coghill
Crew — Loader: Tyler Swanek
Crew — Makeup Effects: Alexis Kinebanyan
Crew — Picture Car Coordinator: Charles Heidet
Crew — Post Production Assistant: Felipe Inostroza
Crew — Production Office Assistant: Jacob Yakob
Crew — Scenic Artist: Benjamin Stierle
Crew — Set Production Assistant: Biz Kopp
Crew — Set Production Assistant: John Funk
Crew — Set Production Assistant: Kendra Bates
Crew — Set Production Assistant: Paul Duggan
Crew — Set Production Assistant: Steve Nguyen
Crew — Special Effects Coordinator: Hank Atterbury
Crew — Stunt Coordinator: Roy Farfel
Crew — Stunts: Alistair Whitton
Crew — Stunts: Christopher Place
Crew — Stunts: David Shumbris
Crew — Stunts: Don Whatley
Crew — Stunts: Frank Bal
Crew — Stunts: Jeff Milburn
Crew — Stunts: Michael Ahl
Crew — Stunts: Owen Holland
Crew — Stunts: Rick Kain
Crew — Stunts: Robbie P Smith
Crew — Stunts: Robert Lee Harvey
Directing — Assistant Director: Hubert Engammare
Directing — Director: Pablo Larrain
Directing — Script Supervisor: Benedicte Darblay
Editing — Editor: Sebastian Sepulveda
Lighting — Electrician: Hugo Delahoutre
Lighting — Electrician: Luc Reyrolle
Lighting — Electrician: Sebastien Plessis
Lighting — Gaffer: Xavier Cholet
Lighting — Rigging Grip: Mike Matney
Production — Casting: Jessica Kelly
Production — Casting: Lindsay Graham
Production — Casting: Mary Vernieu
Production — Casting: Mathilde Snodgrass
Production — Casting Associate: Lavonna Cupid
Production — Casting Associate: Rebecca Dealy
Production — Executive Producer: Jayne Hong
Production — Executive Producer: Josh Stern
Production — Executive Producer: Pete Shilaimon
Production — Executive Producer: Wei Han
Production — Line Producer: Teddy Au
Production — Location Manager: Aaron Glenn Holloway
Production — Location Manager: Patrick Burn
Production — Producer: Ari Handel
Production — Producer: Darren Aronofsky
Production — Producer: Juan de Dios Larrain
Production — Producer: Mickey Liddell
Production — Producer: Scott Franklin
Production — Production Coordinator: Laetitia Dom
Production — Production Coordinator: May Tam
Production — Production Manager: Frances A. Cheever
Sound — Original Music Composer: Mica Levi
Visual Effects — Visual Effects Supervisor: Sebastien Rame
Writing — Screenplay: Noah Oppenheim