Information On The Film Jesus
All about the movie Jesus. Get information on the motion picture Jesus including; genre, directors, producers, stars, supporting actors, ratings, studios and more at IconMovies.net.
Jesus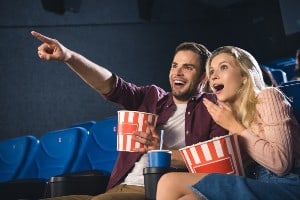 Jesus Film Information
What's The Movie Jesus About?
The film is notable for presenting a more human Jesus, compared to more solemn portrayals in earlier films; here Jesus laughs and cries like anyone else. Among other things, he weeps at Joseph's funeral, throws stones in Lake Galilee when meeting Simon Peter and James son of Zebedee for the first time, dances at the wedding at Cana, and starts a water-splashing fight with his disciples as well. Satan is portrayed as a man in modern dress (and as a woman in red). During his temptation of Jesus, he shows him the Earth from the vantage point of space. Satan also shows Jesus images of wars and destruction carried out in his name. The film adds an apocryphal Roman historian named "Livio" who watches and comments as events unfold; he is presumably named after Livy.
What's The Collection The Jesus Movie Belongs to?
What's The Genre Of The Jesus Movie?
Who Stars In The Jesus Movie?
When Was The Motion Picture Jesus Released?
Released: December 25, 1999
What's The Runtime Of The Jesus Movie?
How Popular Is The Jesus Movie?
What Studio(s) Produced The Jesus Film?
Who Was On The Cast Of The Motion Picture Jesus?
Who Was On The Crew Of Jesus The Movie?
Art — Set Designer: Paolo Biagetti
Camera — Director of Photography: Raffaele Mertes
Costume & Make-Up — Costume Design: Giovanni Viti
Directing — Director: Roger Young
Editing — Editor: Benjamin A. Weissman
Production — Casting: Barbara Giordani
Production — Casting: Cornelia von Braun
Production — Casting: Jeremy Zimmermann
Production — Casting: Wendy Kurtzman
Production — Producer: Paolo Piria
Production — Producer: Roberta Cadringher
Production — Producer: Russell Kagan
Sound — Original Music Composer: Patrick Williams
Writing — Screenplay: Suzette Couture