Information On The Film Joyeux Noël
All about the movie Joyeux Noël. Get information on the motion picture Joyeux Noël including; genre, directors, producers, stars, supporting actors, ratings, studios and more at IconMovies.net.
Joyeux Noël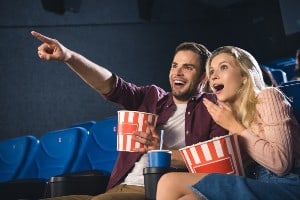 Joyeux Noël Film Information
What's The Movie Joyeux Noël About?
In 1914, World War I, the bloodiest war ever at that time in human history, was well under way. However on Christmas Eve, numerous sections of the Western Front called an informal, and unauthorized, truce where the various front-line soldiers of the conflict peacefully met each other in No Man's Land to share a precious pause in the carnage with a fleeting brotherhood.
France 1914. A moment of humanity that made history.
What's The Genre Of The Joyeux Noël Movie?
Genres: Drama, History, Music, Romance, War
Who Stars In The Joyeux Noël Movie?
When Was The Motion Picture Joyeux Noël Released?
Released: November 9, 2005
What's The Runtime Of The Joyeux Noël Movie?
How Popular Is The Joyeux Noël Movie?
What Studio(s) Produced The Joyeux Noël Film?
Artemis Productions, Les Productions de la Gueville, Media Pro Pictures, Nord-Ouest Productions, Senator Film Produktion, TF1 Films Production, The Bureau
Belgium, France, Germany, Japan, Norway, Romania, United Kingdom, United States of America
Who Was On The Cast Of The Motion Picture Joyeux Noël?
Who Was On The Crew Of Joyeux Noël The Movie?
Art — Art Direction: Anina Diener
Art — Art Direction: Vraciu Eduard Daniel
Art — Production Design: Jean-Michel Simonet
Art — Set Decoration: Patrick Colpaert
Camera — Camera Operator: Jean-Paul Meurisse
Camera — Director of Photography: Walther van den Ende
Camera — Helicopter Camera: Adam Dale
Camera — Helicopter Camera: James Swanson
Camera — Steadicam Operator: Jan Rubens
Camera — Still Photographer: Jean-Claude Lother
Costume & Make-Up — Costume Design: Alison Forbes-Meyler
Costume & Make-Up — Key Hair Stylist: Jan Archibald
Costume & Make-Up — Makeup Artist: Andrea Dardea Tesdall
Costume & Make-Up — Makeup Artist: Caitlin Tanner
Costume & Make-Up — Makeup Artist: Emmanuelle Brechet
Costume & Make-Up — Makeup Artist: Julie David
Costume & Make-Up — Set Costumer: Claudia Sarbu
Costume & Make-Up — Wigmaker: Stephanie Hovette
Crew — Armorer: Anton Petrache
Crew — Armorer: Jean-Claude Lecoq
Crew — Special Effects Coordinator: Olivier de Laveleye
Directing — Director: Christian Carion
Directing — Script Supervisor: Annette Drees
Directing — Script Supervisor: Sylvie Michel
Editing — Dialogue Editor: Sandy Notarianni
Editing — Digital Intermediate: Philippe Reinaudo
Editing — Editor: Andrea Sedlackova
Editing — Editor: Judith Riviere Kawa
Editing — First Assistant Editor: Judith Riviere Kawa
Lighting — Gaffer: Bjoern Susen
Lighting — Gaffer: Bruno Verstraete
Lighting — Gaffer: Chris Hacken
Lighting — Gaffer: Florin Niculae
Production — Associate Producer: Alexandre Lippens
Production — Associate Producer: Daniel Marquet
Production — Associate Producer: Genevieve Lemal
Production — Associate Producer: Philip Boeffard
Production — Casting: Sabine Schroth
Production — Casting: Susie Figgis
Production — Co-Producer: Andrei Boncea
Production — Co-Producer: Benjamin Herrmann
Production — Co-Producer: Bertrand Faivre
Production — Co-Producer: Christopher Borgmann
Production — Co-Producer: Kate Ogborn
Production — Co-Producer: Patrick Quinet
Production — Co-Producer: Soledad Gatti-Pascual
Production — Producer: Christophe Rossignon
Sound — Dolby Consultant: Mark Kenna
Sound — Foley: Nicolas Becker
Sound — Music Editor: Benjamin Caillaud
Sound — Music Supervisor: Geraldine Rombi
Sound — Original Music Composer: Philippe Rombi
Sound — Sound Effects Editor: Jean-Noel Yven
Sound — Sound Re-Recording Mixer: Dean Humphreys
Sound — Supervising Sound Editor: Thomas Desjonqueres
Visual Effects — Visual Effects Supervisor: Martial Vallanchon
Writing — Writer: Christian Carion