Information On The Film K-9
All about the movie K-9. Get information on the motion picture K-9 including; genre, directors, producers, stars, supporting actors, ratings, studios and more at IconMovies.net.
K-9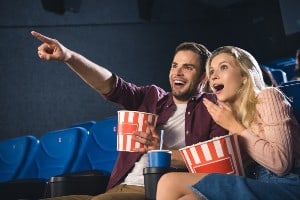 K-9 Film Information
What's The Movie K-9 About?
The extravagant cop Michael Dooley needs some help to fight a drug dealer who has tried to kill him. A "friend" gives him a dog named Jerry Lee (Officer Lewis), who has been trained to smell drugs. With his help, Dooley sets out to put his enemy behind the bars, but Jerry Lee has a personality of his own and works only when he wants to. On the other hand, the dog is quite good at destroying Dooley's car, house and sex-life...
Meet the two toughest cops in town. One's just a little smarter than the other!
What's The Collection The K-9 Movie Belongs to?
What's The Genre Of The K-9 Movie?
Genres: Action, Comedy, Crime
Who Stars In The K-9 Movie?
When Was The Motion Picture K-9 Released?
What's The Runtime Of The K-9 Movie?
How Popular Is The K-9 Movie?
What Studio(s) Produced The K-9 Film?
Who Was On The Cast Of The Motion Picture K-9?
Who Was On The Crew Of K-9 The Movie?
Art — Art Department Manager: Don Maskovich
Art — Art Direction: Jay Burkhardt
Art — Construction Coordinator: Bill Luckey
Art — Construction Foreman: Rance Barela
Art — Leadman: John Maskovich
Art — Production Design: George Costello
Art — Property Master: Gregory R. Wolf
Art — Set Decoration: Maria Caso
Art — Set Designer: Rance Barela
Art — Title Designer: Wayne Fitzgerald
Camera — Camera Operator: Don Devine
Camera — Director of Photography: Dean Semler
Camera — Dolly Grip: Levon Besnelian
Camera — Key Grip: William 'Bear' Paul
Camera — Still Photographer: Marsha Blackburn
Costume & Make-Up — Costume Design: Eileen Kennedy
Costume & Make-Up — Costume Supervisor: Leslie Weir
Costume & Make-Up — Hairstylist: Jeanne Van Phue
Costume & Make-Up — Makeup Artist: Karoly Balazs
Crew — Production Controller: Gary Gillingham
Crew — Propmaker: William Guest
Crew — Stunt Coordinator: Gary Combs
Directing — Director: Rod Daniel
Directing — First Assistant Director: Doug Metzger
Directing — Script Supervisor: Kathryn Weygand
Editing — Editor: Lois Freeman-Fox
Lighting — Best Boy Electric: Frank Scheidbach
Lighting — Gaffer: Reinhart Peschke
Production — Casting: Judith Weiner
Production — Executive Producer: Donna Smith
Production — Location Manager: Ward Emling
Production — Producer: Charles Gordon
Production — Producer: Lawrence Gordon
Production — Production Coordinator: Laura Hoffman
Production — Production Coordinator: Robert H. Lemer
Sound — ADR Editor: Eileen Horta
Sound — Boom Operator: Steve Sollars
Sound — Foley Editor: Christopher Flick
Sound — Music Editor: Nancy Fogarty
Sound — Original Music Composer: Miles Goodman
Sound — Sound Editor: Burness Dembrowski
Sound — Sound Editor: Donald Flick
Sound — Sound Editor: George Simpson
Sound — Sound Editor: James Christopher
Sound — Sound Editor: Sherman Waze
Sound — Supervising Sound Editor: Richard L. Anderson
Writing — Screenplay: Scott Myers
Writing — Screenplay: Steven Siegel