Information On The Film Logan
All about the movie Logan. Get information on the motion picture Logan including; genre, directors, producers, stars, supporting actors, ratings, studios and more at IconMovies.net.
Logan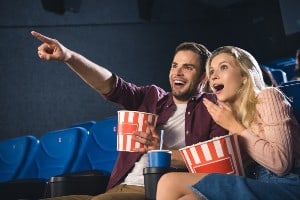 Logan Film Information
What's The Movie Logan About?
In the near future, a weary Logan cares for an ailing Professor X in a hideout on the Mexican border. But Logan's attempts to hide from the world and his legacy are upended when a young mutant arrives, pursued by dark forces.
His time has come
What's The Collection The Logan Movie Belongs to?
What's The Genre Of The Logan Movie?
Genres: Action, Drama, Science Fiction
Who Stars In The Logan Movie?
When Was The Motion Picture Logan Released?
Released: February 28, 2017
What's The Runtime Of The Logan Movie?
How Popular Is The Logan Movie?
Popularity Rating: 54.582
What Studio(s) Produced The Logan Film?
Who Was On The Cast Of The Motion Picture Logan?
Who Was On The Crew Of Logan The Movie?
Art — Art Department Assistant: Marian Gay
Art — Art Department Coordinator: Cindy M. Ichikawa
Art — Art Direction: Jordan Ferrer
Art — Art Direction: Luke Freeborn
Art — Art Direction: Scott Plauche
Art — Assistant Art Director: Matthew Gatlin
Art — Assistant Property Master: Patrick Russo
Art — Conceptual Design: Christian Cordella
Art — Conceptual Design: Keith Christensen
Art — Construction Coordinator: Steven DeSantis
Art — Location Scout: Clark Deal
Art — Location Scout: Cristal Jones
Art — Location Scout: Deborah Wakshull
Art — Location Scout: Marie-Jeanne Orona
Art — Location Scout: Matthew McLellan
Art — Location Scout: Rebecca Puck Stair
Art — Location Scout: Ron Uribe
Art — Location Scout: Rowan Stanland
Art — Location Scout: Ryan Schaetzle
Art — Production Design: Francois Audouy
Art — Property Master: John Paul 'J.P.' Jones
Art — Set Decorating Coordinator: Aimee Huber
Art — Set Decoration: Bradford Johnson
Art — Set Decoration: Peter Lando
Art — Set Designer: Brian A. Waits
Art — Set Designer: Jessica Stumpf
Art — Set Designer: Nicole Reed LeFevre
Art — Set Designer: Walter Schneider
Art — Set Dresser: Alejandra Tovar
Art — Set Dresser: Jonathan Lheureux
Art — Set Dresser: Robert J. Moore Jr.
Art — Supervising Art Director: Chris Farmer
Camera — Additional Photography: Phedon Papamichael
Camera — Additional Photography: Rio Noel Zumwalt
Camera — Additional Photography: Robert Guerrero
Camera — Additional Photography: Rosana Tomas
Camera — Additional Photography: Ryan Creasy
Camera — Additional Photography: Spencer Taylor
Camera — Camera Operator: Austin Alward
Camera — Camera Operator: Christopher Duskin
Camera — Camera Operator: David Luckenbach
Camera — Camera Operator: Jeffrey Lamm
Camera — Camera Operator: Joseph V. Cicio
Camera — Camera Operator: Michael Applebaum
Camera — Director of Photography: John Mathieson
Camera — Director of Photography: Phedon Papamichael
Camera — Dolly Grip: Joe Cassano
Camera — Epk Camera Operator: Michael Fitzgerald
Camera — First Assistant Camera: Basil Smith
Camera — First Assistant Camera: Christopher Norris
Camera — First Assistant Camera: Larry Nielsen
Camera — Grip: Dan Wyssmann
Camera — Grip: Gael Whettnall
Camera — Grip: Joe Sokmen
Camera — Grip: Kevin Luster
Camera — Grip: Michael Feduccia
Camera — Grip: Michael Koepke
Camera — Grip: Nathan Fung
Camera — Grip: Nathan Hughes
Camera — Grip: Ryan Chamberlain
Camera — Grip: Ted Gregg
Camera — Key Grip: Brady McElroy
Camera — Key Grip: Jimi Ryan
Camera — Key Grip: Walter 'Bud' Scott
Camera — Second Unit Director of Photography: Lukasz Jogalla
Camera — Steadicam Operator: David Luckenbach
Camera — Still Photographer: Ben Rothstein
Costume & Make-Up — Ager/Dyer: Benj Gibicsar
Costume & Make-Up — Ager/Dyer: Mark D. Spain
Costume & Make-Up — Ager/Dyer: Melissa Binder
Costume & Make-Up — Assistant Costume Designer: Mary Iannelli
Costume & Make-Up — Costume Design: Daniel Orlandi
Costume & Make-Up — Costume Supervisor: Elaine Ramires
Costume & Make-Up — Hair Department Head: Gloria Pasqua Casny
Costume & Make-Up — Hairstylist: Chase Heard
Costume & Make-Up — Hairstylist: Natalie Rose
Costume & Make-Up — Key Costumer: Nora Phillips Pedersen
Costume & Make-Up — Key Costumer: Stuart Gordon Tribble
Costume & Make-Up — Makeup Artist: Adam Walls
Costume & Make-Up — Makeup Artist: Bailey Domke
Costume & Make-Up — Makeup Artist: Brian Penikas
Costume & Make-Up — Makeup Artist: Courtney Lether
Costume & Make-Up — Makeup Artist: Karen Romero
Costume & Make-Up — Makeup Artist: Karri Farris
Costume & Make-Up — Makeup Artist: Remi Savva
Costume & Make-Up — Makeup Artist: Rob Hinderstein
Costume & Make-Up — Makeup Artist: Sara Roybal
Costume & Make-Up — Makeup Designer: Joel Harlow
Costume & Make-Up — Seamstress: Giselle Spence
Costume & Make-Up — Set Costumer: Annette Farnsworth
Costume & Make-Up — Wigmaker: Khanh Trance
Crew — Additional Music: Brandon Roberts
Crew — Additional Music: Marcus Trumpp
Crew — Aerial Coordinator: Cory Fleming
Crew — Animal Coordinator: Sid Yost
Crew — Animal Wrangler: Cris Rankin
Crew — Dialect Coach: Jess Platt
Crew — Digital Effects Producer: McKay Johnson
Crew — Driver: Gary L. Horton
Crew — Loader: Bily Salazar
Crew — Loader: Rio Noel Zumwalt
Crew — Loader: Ryan Creasy
Crew — Post Production Assistant: Tessa Rubin
Crew — Post Production Consulting: Anthony Dixon
Crew — Score Engineer: Jeff Gartenbaum
Crew — Second Film Editor: Kaylee Karlik
Crew — Set Medic: Jennifer Brown
Crew — Set Medic: John Lavis
Crew — Special Effects: Erdwin J. Clausen Jr.
Crew — Special Effects: Matthew James Kutcher
Crew — Special Effects: Molly Federline
Crew — Special Effects: Scott Dwyer
Crew — Special Effects: Skylar Gorrell
Crew — Special Effects: Stephen Meagher
Crew — Special Effects Coordinator: Brittany Dewees
Crew — Stunt Coordinator: Gary Hymes
Crew — Stunts: Andy Abele
Crew — Stunts: Rocky Abou-Sakher
Crew — Translator: Andres Moret Urdampilleta
Crew — Transportation Coordinator: Rosana Tomas
Directing — Director: James Mangold
Directing — First Assistant Director: Josh McLaglen
Directing — First Assistant Director: Rob Burgess
Directing — Script Coordinator: Aaron Wiener
Directing — Script Supervisor: Nicole Garcea
Directing — Script Supervisor: Sheila Waldron
Directing — Second Assistant Director: Garrett Warren
Directing — Second Assistant Director: Jason Altieri
Directing — Second Assistant Director: Kristina Massie
Directing — Second Assistant Director: Michael Musteric
Directing — Second Assistant Director: Spencer Taylor
Editing — Additional Editing: John Berri
Editing — Assistant Editor: Matt Landsman
Editing — Assistant Editor: Zach Marshall
Editing — Dialogue Editor: Jim Brookshire
Editing — Digital Intermediate: Carrie Oliver
Editing — Digital Intermediate: Marisa Clayton
Editing — Digital Intermediate: Skip Kimball
Editing — Editor: Dirk Westervelt
Editing — Editor: Michael McCusker
Editing — First Assistant Editor: Daniel M. Nussbaum
Lighting — Gaffer: Andy Ryan
Lighting — Gaffer: Jaim O'Neil
Lighting — Lighting Technician: Jonathan Terpstra
Lighting — Lighting Technician: Jordan Whaley
Lighting — Rigging Gaffer: Ferdinand Duplantier Jr.
Lighting — Rigging Grip: Charley Gilleran
Lighting — Rigging Grip: Jean-Paul Bernard
Lighting — Rigging Grip: Max Patrucco
Lighting — Rigging Grip: Rob Skuse
Production — ADR Voice Casting: Johnny Gidcomb
Production — ADR Voice Casting: Julianne Gabert
Production — Assistant Production Coordinator: Dustin DellaVecchia
Production — Assistant Production Coordinator: Trang Dang
Production — Casting: Barbie Block
Production — Casting: Lisa Beach
Production — Casting: Priscilla John
Production — Casting: Sally Stiner
Production — Casting: Sarah Katzman
Production — Casting Assistant: Adam Stephenson
Production — Casting Assistant: Andreya Lynham
Production — Casting Assistant: Rebecca Llorella
Production — Casting Assistant: Rosemary Finney
Production — Casting Associate: Amelia Chen Miley
Production — Casting Associate: Beth Lipari
Production — Casting Associate: Brittany A. Jones
Production — Casting Associate: Francesca Bradley
Production — Casting Associate: Karlee Fomalont
Production — Co-Producer: Dana Robin
Production — Co-Producer: Kurt Williams
Production — Executive Producer: James Mangold
Production — Executive Producer: Joseph M. Caracciolo Jr.
Production — Executive Producer: Josh McLaglen
Production — Executive Producer: Stan Lee
Production — Local Casting: Elizabeth Coulon
Production — Location Manager: Aurora Ann Quinones
Production — Location Manager: Sean J. Donnelly
Production — Producer: Hutch Parker
Production — Producer: Lauren Shuler Donner
Production — Producer: Simon Kinberg
Production — Production Accountant: Nicole Flowers
Production — Production Accountant: Sherry Kecskes
Production — Production Coordinator: Bryan Schnitzer
Production — Production Coordinator: Kerri Smeltzer
Production — Production Coordinator: Lori Berlanga
Production — Production Supervisor: Jessica Derhammer
Production — Unit Production Manager: Dana Robin
Sound — ADR & Dubbing: Aidan Dykes
Sound — ADR & Dubbing: David Betancourt
Sound — ADR & Dubbing: Kurt Leitner
Sound — ADR & Dubbing: Lucien Dodge
Sound — ADR & Dubbing: Tyler Heath
Sound — ADR Editor: Laura Graham
Sound — Boom Operator: Brian Maratea
Sound — Boom Operator: Steven Willer
Sound — Foley: Dan O'Connell
Sound — Foley: John T. Cucci
Sound — Foley: Roberto Dominguez Alegria
Sound — Music: Marco Beltrami
Sound — Music Supervisor: Ted Caplan
Sound — Musician: Andrew Synowiec
Sound — Musician: Matt Chamberlain
Sound — Musician: Wade Culbreath
Sound — Orchestrator: Dana Niu
Sound — Orchestrator: Mark Graham
Sound — Orchestrator: Pete Anthony
Sound — Orchestrator: Rossano Galante
Sound — Original Music Composer: Cliff Martinez
Sound — Scoring Mixer: John Kurlander
Sound — Scoring Mixer: Tyson Lozensky
Sound — Sound Designer: Hamilton Sterling
Sound — Sound Mixer: David Giammarco
Sound — Sound Mixer: Tim Forrest
Sound — Sound Re-Recording Mixer: Brian Bair
Sound — Sound Re-Recording Mixer: Craig Henighan
Sound — Sound Re-Recording Mixer: Glenn Humphries
Sound — Sound Re-Recording Mixer: Paul Massey
Sound — Supervising Dialogue Editor: Teri E. Dorman
Visual Effects — 3D Modeller: Preethi Venkateswaran
Visual Effects — Animation: Andrew McCartney
Visual Effects — Animation: Duck Lee
Visual Effects — Animation: Jessica Zanetti
Visual Effects — Animation: Nicolas Torres
Visual Effects — Special Effects Supervisor: Garry Elmendorf
Visual Effects — VFX Supervisor: Jeffrey Kalmus
Visual Effects — Visual Effects Coordinator: Chelsea Mirus
Visual Effects — Visual Effects Coordinator: Laura Dochtermann
Visual Effects — Visual Effects Coordinator: Teresa Berus
Visual Effects — Visual Effects Producer: Allan Magled
Visual Effects — Visual Effects Supervisor: Anthony Smith
Visual Effects — Visual Effects Supervisor: Berj Bannayan
Visual Effects — Visual Effects Supervisor: Chas Jarrett
Visual Effects — Visual Effects Supervisor: Doug Spilatro
Visual Effects — Visual Effects Supervisor: Keith Sellers
Writing — Characters: Chris Claremont
Writing — Characters: Christopher Yost
Writing — Characters: Craig Kyle
Writing — Characters: John Romita, Sr.
Writing — Characters: Len Wein
Writing — Characters: Roy Thomas
Writing — Characters: Stan Lee
Writing — Screenplay: James Mangold
Writing — Screenplay: Michael Green
Writing — Screenplay: Scott Frank
Writing — Story: David James Kelly
Writing — Story: James Mangold
Writing — Storyboard: Benton Jew
Writing — Storyboard: Gabriel Hardman
Writing — Storyboard: Jesse Michael Owen
Writing — Storyboard: John Coven