Information On The Film Lovesong
All about the movie Lovesong. Get information on the motion picture Lovesong including; genre, directors, producers, stars, supporting actors, ratings, studios and more at IconMovies.net.
Lovesong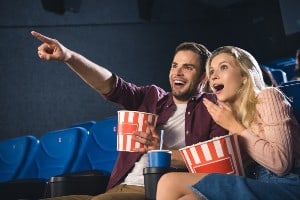 Lovesong Film Information
What's The Movie Lovesong About?
Neglected by her husband, Sarah embarks on an impromptu road trip with her young daughter and her best friend, Mindy. Along the way, the dynamic between the two friends intensifies before circumstances force them apart. Years later, Sarah attempts to rebuild their intimate connection in the days before Mindy's wedding.
What's The Genre Of The Lovesong Movie?
Who Stars In The Lovesong Movie?
When Was The Motion Picture Lovesong Released?
Released: February 17, 2017
What's The Runtime Of The Lovesong Movie?
How Popular Is The Lovesong Movie?
What Studio(s) Produced The Lovesong Film?
Who Was On The Cast Of The Motion Picture Lovesong?
Who Was On The Crew Of Lovesong The Movie?
Art — Art Direction: Lauren Hrehovcik
Art — Production Design: Bart Mangrum
Art — Property Master: Megan Bosaw
Art — Set Dresser: Diana Rice
Art — Set Dresser: Tyler Stein
Camera — Camera Operator: Guy Godfree
Camera — Camera Operator: Kat Westergaard
Camera — Director of Photography: Guy Godfree
Camera — Director of Photography: Kat Westergaard
Camera — First Assistant Camera: C.K. Cates
Camera — First Assistant Camera: Stephen McBride
Camera — Grip: Chris Cazavilan
Camera — Grip: Mick Utley
Camera — Grip: Nancie Kang
Camera — Key Grip: Jonathan Key
Costume & Make-Up — Costume Design: Elizabeth Warn
Costume & Make-Up — Costume Design: Samantha Roe
Costume & Make-Up — Hair Department Head: Amy Wilson
Costume & Make-Up — Makeup Department Head: Amy Wilson
Crew — Post Production Assistant: Jeff Kyle
Crew — Post Production Consulting: Matt Maddox
Crew — Post Production Consulting: Mike Selemon
Crew — Post Production Consulting: Taylor Smith
Crew — Studio Teachers: Deborah Lasseter
Crew — Studio Teachers: Mojdeh Hassani
Directing — Director: So Yong Kim
Directing — First Assistant Director: Drew Langer
Directing — Second Assistant Director: Emily Neumann
Editing — Assistant Editor: Anthony Guerrero
Editing — Dialogue Editor: Matt Schoenfeld
Editing — Editor: Bradley Rust Gray
Editing — Editor: So Yong Kim
Lighting — Best Boy Electric: Mick Utley
Lighting — Gaffer: Adam Lukens
Lighting — Gaffer: Justin Hughes
Production — Associate Producer: Derek Nguyen
Production — Casting: Adam Caldwell
Production — Casting: Cindy Tolan
Production — Co-Executive Producer: Abigail Disney
Production — Co-Executive Producer: Douglas Patinkin
Production — Co-Executive Producer: Jenny Patinkin
Production — Co-Executive Producer: Regina Kulik Scully
Production — Co-Producer: Elise Tyler
Production — Co-Producer: Morgan Coy
Production — Executive Producer: Dan Cogan
Production — Executive Producer: Geralyn White Dreyfous
Production — Executive Producer: Julie Parker Benello
Production — Executive Producer: Laura Rister
Production — Executive Producer: Mynette Louie
Production — Executive Producer: Wendy Ettinger
Production — Line Producer: Max A. Butler
Production — Producer: Alex Lipschultz
Production — Producer: Bradley Rust Gray
Production — Producer: Dave Hansen
Production — Producer: Johnny Mac
Production — Production Accountant: Jennifer Dumas
Production — Production Coordinator: Matthew Lasseter
Production — Unit Production Manager: Max A. Butler
Sound — Boom Operator: Nick Price
Sound — Music Supervisor: Chris Swanson
Sound — Original Music Composer: Johann Johannsson
Sound — Production Sound Mixer: Jose Gorritti
Sound — Production Sound Mixer: Steve Grider
Sound — Sound Designer: Ian Stynes
Sound — Sound Designer: Matt Schoenfeld
Sound — Sound Effects Editor: Daniel Heffernan
Sound — Sound Effects Editor: Jay Culliton
Sound — Sound Effects Editor: Renne Bautista
Sound — Sound Re-Recording Mixer: Ian Stynes
Sound — Sound Re-Recording Mixer: Matt Schoenfeld
Sound — Supervising Sound Editor: Ian Stynes
Writing — Writer: Bradley Rust Gray
Writing — Writer: So Yong Kim