Information On The Film Macbeth
All about the movie Macbeth. Get information on the motion picture Macbeth including; genre, directors, producers, stars, supporting actors, ratings, studios and more at IconMovies.net.
Macbeth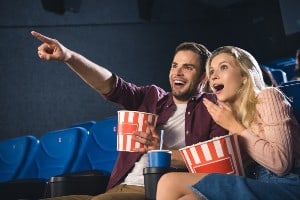 Macbeth Film Information
What's The Movie Macbeth About?
Feature film adaptation of Shakespeare's Scottish play about General Macbeth whose ambitious wife urges him to use wicked means in order to gain power of the throne over the sitting king, Duncan.
All hail Macbeth that shall be king
What's The Genre Of The Macbeth Movie?
Genres: Drama, History, War
Who Stars In The Macbeth Movie?
When Was The Motion Picture Macbeth Released?
Released: August 16, 2015
What's The Runtime Of The Macbeth Movie?
How Popular Is The Macbeth Movie?
Popularity Rating: 12.493
What Studio(s) Produced The Macbeth Film?
Who Was On The Cast Of The Motion Picture Macbeth?
Who Was On The Crew Of Macbeth The Movie?
Art — Art Department Assistant: Katie Money
Art — Art Direction: Lauren Briggs-Miller
Art — Art Direction: Marco Anton Restivo
Art — Art Direction: Rebecca Milton
Art — Construction Coordinator: Nicky Ackland-Snow
Art — Production Design: Fiona Crombie
Art — Set Decoration: Alice Felton
Camera — Additional Photography: Rosa Romero
Camera — Camera Operator: Peter Robertson
Camera — Director of Photography: Adam Arkapaw
Camera — First Assistant Camera: Alan Hall
Camera — First Assistant Camera: Olly Tellett
Camera — Steadicam Operator: Peter Robertson
Camera — Still Photographer: Jack English
Camera — Still Photographer: Jonathan Olley
Costume & Make-Up — Assistant Costume Designer: Luan Placks
Costume & Make-Up — Assistant Costume Designer: Sinead O'Sullivan
Costume & Make-Up — Costume Design: Jacqueline Durran
Costume & Make-Up — Costume Supervisor: Georgina Gunner
Costume & Make-Up — Hair Designer: Jenny Shircore
Costume & Make-Up — Hairstylist: Kathryn Fa
Costume & Make-Up — Hairstylist: Marc Pilcher
Costume & Make-Up — Makeup Artist: Hannah Edwards
Costume & Make-Up — Makeup Artist: Joe Hopker
Costume & Make-Up — Makeup Artist: Kirsty Mcqueen
Costume & Make-Up — Makeup Designer: Jenny Shircore
Costume & Make-Up — Set Costumer: Jake Collier
Costume & Make-Up — Set Costumer: Kate Walling
Costume & Make-Up — Set Costumer: Nigel Hyams
Costume & Make-Up — Wigmaker: Anne Moralis
Crew — Armorer: Dan Johnson
Crew — Second Unit Cinematographer: Simon Tindall
Crew — Supervising Art Director: Nick Dent
Crew — Visual Effects Editor: Jens Baylis
Directing — Director: Justin Kurzel
Directing — Script Supervisor: Jo Beckett
Editing — Digital Intermediate: Gemma McKeon
Editing — Digital Intermediate: Jonathan Collard
Editing — Digital Intermediate: Patrick Malone
Editing — Digital Intermediate: Rob Farris
Editing — Editor: Chris Dickens
Editing — First Assistant Editor: Jo Dixon
Lighting — Gaffer: Lee Walters
Production — Casting: Jina Jay
Production — Co-Producer: Andrew Warren
Production — Executive Producer: Bob Weinstein
Production — Executive Producer: Danny Perkins
Production — Executive Producer: Harvey Weinstein
Production — Executive Producer: Jenny Borgars
Production — Executive Producer: Olivier Courson
Production — Executive Producer: Tessa Ross
Production — Producer: Emile Sherman
Production — Producer: Iain Canning
Production — Producer: Laura Hastings-Smith
Sound — Foley: Ricky Butt
Sound — Music: Jed Kurzel
Sound — Sound Designer: Alastair Sirkett
Sound — Sound Designer: Markus Stemler
Sound — Sound Re-Recording Mixer: Gilbert Lake
Sound — Sound Re-Recording Mixer: Steve Single
Sound — Supervising Sound Editor: Steve Single
Visual Effects — Special Effects Supervisor: Mike Kelt
Visual Effects — Visual Effects Producer: Jan Guilfoyle
Visual Effects — Visual Effects Producer: Lucy Ainsworth-Taylor
Visual Effects — Visual Effects Supervisor: Angela Barson
Visual Effects — Visual Effects Supervisor: Rupert Davies
Writing — Screenplay: Jacob Koskoff
Writing — Screenplay: Michael Lesslie
Writing — Screenplay: Todd Louiso
Writing — Theatre Play: William Shakespeare