Information On The Film Manglehorn
All about the movie Manglehorn. Get information on the motion picture Manglehorn including; genre, directors, producers, stars, supporting actors, ratings, studios and more at IconMovies.net.
Manglehorn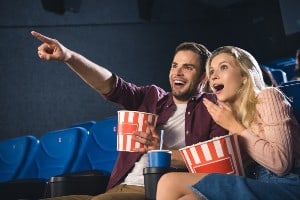 Manglehorn Film Information
What's The Movie Manglehorn About?
AJ Manglehorn is an aging, ordinary guy in a small town. He nurses his sick cat, squeezes out a conversation with the local bank teller every Friday, and eats at the same place every day. But there is more to Manglehorn than meets the eye: he's an ex-con who, 40 years ago, gave up the woman of his dreams for a big 'job'. He now obsesses daily over the choices he made. After a dramatic effort to start over, Manglehorn faces a terrifying moment and is unmasked as a guy with a very, very dark past.
You get one shot at life. Try not to miss.
What's The Genre Of The Manglehorn Movie?
Who Stars In The Manglehorn Movie?
When Was The Motion Picture Manglehorn Released?
What's The Runtime Of The Manglehorn Movie?
How Popular Is The Manglehorn Movie?
What Studio(s) Produced The Manglehorn Film?
Who Was On The Cast Of The Motion Picture Manglehorn?
Who Was On The Crew Of Manglehorn The Movie?
Art — Production Design: Richard A. Wright
Art — Set Decoration: Jeanette Scott
Camera — Director of Photography: Tim Orr
Costume & Make-Up — Costume Design: Jill Newell
Directing — Director: David Gordon Green
Editing — Editor: Colin Patton
Production — Casting: John Williams
Production — Casting: Karmen Leech
Production — Co-Producer: Alexander Uhlmann
Production — Co-Producer: Atilla Salih Yucer
Production — Co-Producer: Craig Zobel
Production — Executive Producer: Brad Coolidge
Production — Executive Producer: Danny McBride
Production — Executive Producer: Jody Hill
Production — Executive Producer: Maria Cestone
Production — Executive Producer: Melissa Coolidge
Production — Executive Producer: Sarah E. Johnson
Production — Executive Producer: Todd J. Labarowski
Production — Producer: Christopher Woodrow
Production — Producer: David Gordon Green
Production — Producer: Derrick Tseng
Production — Producer: Lisa Muskat
Production — Producer: Molly Conners
Production — Production Supervisor: Lindsay Feldman
Sound — Music Supervisor: Devoe Yates
Sound — Music Supervisor: Gabe Hilfer
Sound — Original Music Composer: David Wingo
Sound — Original Music Composer: Explosions in the Sky
Writing — Screenplay: Paul Logan