Information On The Film Noel
All about the movie Noel. Get information on the motion picture Noel including; genre, directors, producers, stars, supporting actors, ratings, studios and more at IconMovies.net.
Noel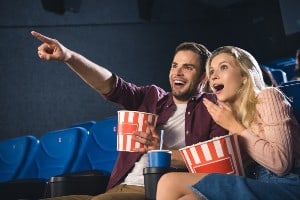 Noel Film Information
What's The Movie Noel About?
Christmas Eve in New York, and the lonely divorced publisher, Rose Collins, needs a miracle to improve the health of her mother, interned in a hospital with Alzheimers. She feels sorry for another patient and meets his visitor. Meanwhile, Nina Vasquez breaks her engagement with her beloved fiancé Mike due to his suffocating jealousy, but misses him. Mike is stalked by a stranger, bartender Artie Venzuela. The poor Jules arranges to spend Christmas Eve in the hospital, where he spent the best Christmas of his life when he was a teenager. The lives of some of these characters cross with others along the night.
Miracles are closer than you think
What's The Genre Of The Noel Movie?
Who Stars In The Noel Movie?
When Was The Motion Picture Noel Released?
Released: November 12, 2004
What's The Runtime Of The Noel Movie?
How Popular Is The Noel Movie?
What Studio(s) Produced The Noel Film?
Who Was On The Cast Of The Motion Picture Noel?
Who Was On The Crew Of Noel The Movie?
Art — Art Department Coordinator: Gaetan Marsolais
Art — Art Direction: Andre Chamberland
Art — Production Design: Carol Spier
Art — Set Decoration: Frances Calder
Art — Set Decoration: Marie-Claude Gosselin
Art — Set Decoration: Suzanne Cloutier
Camera — Director of Photography: Russell Carpenter
Costume & Make-Up — Assistant Costume Designer: Martine Gagnon
Costume & Make-Up — Costume Design: Renee April
Costume & Make-Up — Hairstylist: Martin Samuel
Costume & Make-Up — Hairstylist: Sandy Sokolowski
Costume & Make-Up — Key Hair Stylist: Donna Marie Fischetto
Costume & Make-Up — Key Hair Stylist: Rejean Goderre
Costume & Make-Up — Makeup Artist: Cassandra Saulter
Costume & Make-Up — Makeup Artist: Whitney James
Costume & Make-Up — Makeup Department Head: Annick Chartier
Costume & Make-Up — Wigmaker: Christine Larocque
Crew — Makeup Effects: Adrien Morot
Crew — Special Effects Coordinator: Ryal Cosgrove
Directing — Director: Chazz Palminteri
Directing — Script Supervisor: France Lachapelle
Editing — Editor: Susan E. Morse
Production — Associate Producer: Kim Olsen
Production — Associate Producer: Michael Klastorin
Production — Casting: Billy Hopkins
Production — Casting: Kerry Barden
Production — Casting: Margery Simkin
Production — Casting: Nadia Rona
Production — Casting: Rosina Bucci
Production — Casting: Suzanne Smith
Production — Co-Producer: James Mulay
Production — Co-Producer: Matt Luber
Production — Executive Producer: Daniel Adler
Production — Executive Producer: Jeff Arnold
Production — Executive Producer: Jonathan Dana
Production — Line Producer: Micheline Garant
Production — Producer: Al Corley
Production — Producer: Bart Rosenblatt
Production — Producer: Eugene Musso
Production — Producer: Howard Rosenman
Sound — Music: Alan Menken
Visual Effects — Visual Effects Supervisor: Chris Ervin
Writing — Writer: David Hubbard