Information On The Film Okie Noodling
All about the movie Okie Noodling. Get information on the motion picture Okie Noodling including; genre, directors, producers, stars, supporting actors, ratings, studios and more at IconMovies.net.
Okie Noodling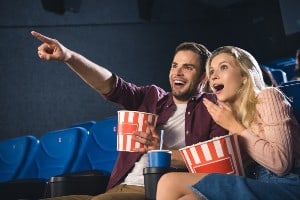 Okie Noodling Film Information
What's The Movie Okie Noodling About?
For centuries, a unique breed of fishermen has been catching monster catfish with their bare hands in the rivers and lakes of Oklahoma. Today, the tradition of "noodling" still has Okie anglers hooked. This documentary by Bradley Beesley features interviews with hardcore handfishing veterans as well as footage of real noodlers in action. Set against an original musical score by rock band The Flaming Lips, Okie Noodling offers an anecdotal look at a most unusual piece of Midwest American culture.
No hooks, no bait, no fear.
What's The Genre Of The Okie Noodling Movie?
When Was The Motion Picture Okie Noodling Released?
What's The Runtime Of The Okie Noodling Movie?
How Popular Is The Okie Noodling Movie?
What Studio(s) Produced The Okie Noodling Film?
Who Was On The Crew Of Okie Noodling The Movie?