Information On The Film Prometheus
All about the movie Prometheus. Get information on the motion picture Prometheus including; genre, directors, producers, stars, supporting actors, ratings, studios and more at IconMovies.net.
Prometheus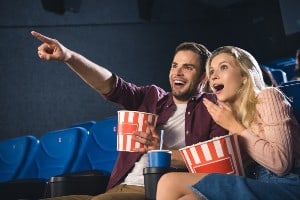 Prometheus Film Information
What's The Movie Prometheus About?
A team of explorers discover a clue to the origins of mankind on Earth, leading them on a journey to the darkest corners of the universe. There, they must fight a terrifying battle to save the future of the human race.
The Search for Our Beginning Could Lead to Our End.
What's The Collection The Prometheus Movie Belongs to?
What's The Genre Of The Prometheus Movie?
Genres: Adventure, Mystery, Science Fiction
Who Stars In The Prometheus Movie?
When Was The Motion Picture Prometheus Released?
What's The Runtime Of The Prometheus Movie?
How Popular Is The Prometheus Movie?
Popularity Rating: 16.625
What Studio(s) Produced The Prometheus Film?
Who Was On The Cast Of The Motion Picture Prometheus?
Who Was On The Crew Of Prometheus The Movie?
Art — Art Department Coordinator: Sarah Griggs
Art — Art Direction: Alex Cameron
Art — Art Direction: Anthony Caron-Delion
Art — Art Direction: Karen Wakefield
Art — Art Direction: Marc Homes
Art — Art Direction: Paul Inglis
Art — Art Direction: Peter Dorme
Art — Assistant Art Director: Claudio Campana
Art — Assistant Art Director: Helen Xenopoulos
Art — Assistant Art Director: Philip Elton
Art — Assistant Art Director: Tom Weaving
Art — Assistant Art Director: Tom Whitehead
Art — Conceptual Design: David Vyle Levy
Art — Construction Coordinator: Laura Davison
Art — Production Design: Arthur Max
Art — Set Decoration: Sonja Klaus
Art — Supervising Art Director: John King
Camera — Camera Operator: Daniele Massaccesi
Camera — Camera Operator: David Morgan
Camera — Camera Operator: Gary Spratling
Camera — Camera Operator: Graham Hall
Camera — Director of Photography: Dariusz Wolski
Camera — Steadicam Operator: Daniele Massaccesi
Camera — Still Photographer: Kerry Brown
Costume & Make-Up — Costume Design: Janty Yates
Costume & Make-Up — Costume Supervisor: Gordon Harmer
Costume & Make-Up — Hair Designer: Enzo Angileri
Costume & Make-Up — Hair Designer: Nana Fischer
Costume & Make-Up — Hairstylist: Nicky Knowles
Costume & Make-Up — Hairstylist: Peta Dunstall
Costume & Make-Up — Makeup Artist: Aisling Nairn
Costume & Make-Up — Makeup Artist: Jana Carboni
Costume & Make-Up — Set Costumer: Bruno de Santa
Costume & Make-Up — Set Costumer: Calandra Meredith
Costume & Make-Up — Set Costumer: Georgiana Sayer
Crew — Compositors: Michael Queen
Crew — Dialect Coach: Catherine Charlton
Crew — Scenic Artist: James Newell
Crew — Sound Recordist: Dennis Rogers
Crew — Sound Recordist: Tim Gomillion
Crew — Stunt Coordinator: Rob Inch
Crew — Transportation Coordinator: Peter Devlin
Directing — Director: Ridley Scott
Directing — Script Coordinator: Amal Baggar
Directing — Script Supervisor: Annie Penn
Directing — Script Supervisor: Louise Wade
Editing — Dialogue Editor: Julie Feiner
Editing — Dialogue Editor: Margit Pfeiffer
Editing — Dialogue Editor: Michael Hertlein
Editing — Editor: Pietro Scalia
Lighting — Gaffer: Perry Evans
Production — Casting: Avy Kaufman
Production — Casting: Nina Gold
Production — Executive Producer: Damon Lindelof
Production — Executive Producer: Mark Huffam
Production — Executive Producer: Michael Costigan
Production — Executive Producer: Michael Ellenberg
Production — Location Manager: Steve Hart
Production — Producer: David Giler
Production — Producer: Ridley Scott
Production — Producer: Walter Hill
Production — Production Coordinator: Miranda Marks
Sound — Foley: Dan O'Connell
Sound — Foley: John T. Cucci
Sound — Music Editor: Del Spiva
Sound — Music Editor: Joseph Bonn
Sound — Music Editor: Kirsty Whalley
Sound — Original Music Composer: Marc Streitenfeld
Sound — Sound Re-Recording Mixer: Doug Hemphill
Sound — Sound Re-Recording Mixer: Ron Bartlett
Sound — Supervising Sound Editor: Mark P. Stoeckinger
Sound — Supervising Sound Editor: Victor Ray Ennis
Visual Effects — Visual Effects Producer: Allen Maris
Visual Effects — Visual Effects Producer: Annette Wullems
Visual Effects — Visual Effects Producer: Michelle Eisenreich
Visual Effects — Visual Effects Supervisor: Dick Edwards
Visual Effects — Visual Effects Supervisor: Jamie Dixon
Visual Effects — Visual Effects Supervisor: Martin Hill
Visual Effects — Visual Effects Supervisor: Trent Claus
Writing — Writer: Damon Lindelof
Writing — Writer: Jon Spaihts