Information On The Film Rendition
All about the movie Rendition. Get information on the motion picture Rendition including; genre, directors, producers, stars, supporting actors, ratings, studios and more at IconMovies.net.
Rendition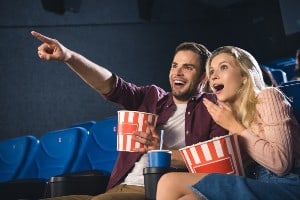 Rendition Film Information
What's The Movie Rendition About?
When an Egyptian terrorism suspect "disappears" on a flight from Africa to Washington DC, his American wife and a CIA analyst find themselves caught up in a struggle to secure his release from a secret detention facility somewhere outside the US.
What if someone you love...just disappeared?
What's The Genre Of The Rendition Movie?
Who Stars In The Rendition Movie?
When Was The Motion Picture Rendition Released?
Released: September 7, 2007
What's The Runtime Of The Rendition Movie?
How Popular Is The Rendition Movie?
Popularity Rating: 13.483
What Studio(s) Produced The Rendition Film?
Who Was On The Cast Of The Motion Picture Rendition?
Who Was On The Crew Of Rendition The Movie?
Art — Art Department Coordinator: Carol Kiefer
Art — Art Direction: Harry Pain
Art — Art Direction: Tony Noble
Art — Production Design: Barry Robison
Art — Set Designer: Jille Azis
Art — Supervising Art Director: Keith Pain
Art — Supervising Art Director: Kevin Constant
Camera — Director of Photography: Dion Beebe
Costume & Make-Up — Costume Design: Michael Wilkinson
Costume & Make-Up — Hairstylist: Eammon Hughes
Costume & Make-Up — Hairstylist: Frioa Aradottir
Costume & Make-Up — Hairstylist: J. Roy Helland
Costume & Make-Up — Hairstylist: Madelein Krugell
Costume & Make-Up — Hairstylist: Nezha Aouis
Costume & Make-Up — Makeup Artist: Molly Stern-Schlusse
Costume & Make-Up — Makeup Artist: Rebecca Lafford
Costume & Make-Up — Makeup Artist: Steve Artmont
Directing — Director: Gavin Hood
Directing — Script Supervisor: Robyn Aronstam
Editing — Editor: Megan Gill
Production — Casting: Bruria Albeck
Production — Casting: Francine Maisler
Production — Casting: Kate Dowd
Production — Casting: Kathy Driscoll
Production — Executive Producer: Bill Todman Jr.
Production — Executive Producer: Edward Milstein
Production — Executive Producer: Paul Schwake
Production — Producer: David Kanter
Production — Producer: Keith Redmon
Production — Producer: Marcus Viscidi
Production — Producer: Mark Martin
Production — Producer: Michael Sugar
Production — Producer: Steve Golin
Sound — Original Music Composer: Mark Kilian
Sound — Original Music Composer: Paul Hepker
Writing — Writer: Kelley Sane