Information On The Film Sahara
All about the movie Sahara. Get information on the motion picture Sahara including; genre, directors, producers, stars, supporting actors, ratings, studios and more at IconMovies.net.
Sahara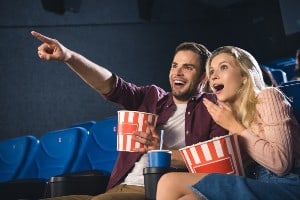 Sahara Film Information
What's The Movie Sahara About?
Two clans of snakes cohabit in the desert. Beautiful green serpents that live under the shelter of an oasis, protected and venerated by men and poisonous snakes that survive in the sand, dust and heat, hunted and killed by the Tuaregs. Here is the story of Ajar, a young poisonous serpent, laughed at by his peers because he still has not done his first moult and that of Eva, rebellious princess of the oasis who wants to escape to escape an arranged marriage. These two will meet and fall in love. Alas, Eva will be kidnapped by the Tuaregs and Ajar, accompanied by her best friend, Pitt the Scorpion, will have to cross the ruthless Sahara to save Eva from the terrible fate awaiting her.
What's The Genre Of The Sahara Movie?
Genres: Adventure, Animation, Comedy, Family
Who Stars In The Sahara Movie?
When Was The Motion Picture Sahara Released?
Released: February 1, 2017
What's The Runtime Of The Sahara Movie?
How Popular Is The Sahara Movie?
What Studio(s) Produced The Sahara Film?
Who Was On The Cast Of The Motion Picture Sahara?
Who Was On The Crew Of Sahara The Movie?
Directing — Director: Pierre Core
Editing — Assistant Editor: Francois Beaupre-Goulet
Production — Co-Producer: Christian Ronget
Production — Co-Producer: Claude Leger
Production — Co-Producer: Michel Cortey
Production — Co-Producer: Pierre Core
Production — Executive Producer: Nicolas Trout
Production — Producer: Eric Altmayer
Production — Producer: Nicolas Altmayer
Sound — Music Supervisor: Astrid Gomez-Montoya
Sound — Music Supervisor: Rebecca Delannet
Visual Effects — Animation Director: Ryan Yee
Visual Effects — Lead Animator: Jacques Daigle
Writing — Screenplay: Nessim Debbiche
Writing — Screenplay: Pierre Core
Writing — Screenplay: Stephane Kazandjian