Information On The Film Scream of Stone
All about the movie Scream of Stone. Get information on the motion picture Scream of Stone including; genre, directors, producers, stars, supporting actors, ratings, studios and more at IconMovies.net.
Scream of Stone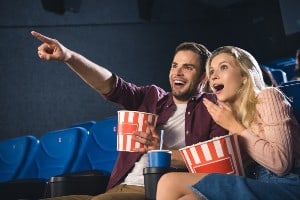 Scream of Stone Film Information
What's The Movie Scream of Stone About?
A meeting of two world famous climbers, one an experienced mountaineer the other a sport climber, and a journalist (Ivan) results in a bet on which of the two is the best climber. Roger (the mountaineering expert) states that Martin (the sport climber) wouldn't survive a day on a 'real' climbing expedition, although he is considered to be the world's best sport climber (having just won an indoor 'world championship,' an event depicted in the opening scene). They plan to climb 'Cerro Torre,' in the Patagonia region of South America, near the Argentinian/Chilean border, one of the world's most difficult mountains, especially considering the extreme weather conditions common to the area.
In this battle, there can be no winners
What's The Genre Of The Scream of Stone Movie?
Genres: Adventure, Documentary, Drama
Who Stars In The Scream of Stone Movie?
When Was The Motion Picture Scream of Stone Released?
Released: January 1, 1991
What's The Runtime Of The Scream of Stone Movie?
How Popular Is The Scream of Stone Movie?
What Studio(s) Produced The Scream of Stone Film?
Who Was On The Cast Of The Motion Picture Scream of Stone?
Who Was On The Crew Of Scream of Stone The Movie?
Directing — Director: Werner Herzog
Writing — Idea: Reinhold Messner
Writing — Writer: Hans-Ulrich Klenner
Writing — Writer: Robert Geoffrion
Writing — Writer: Walter Saxer