Information On The Film Screamers
All about the movie Screamers. Get information on the motion picture Screamers including; genre, directors, producers, stars, supporting actors, ratings, studios and more at IconMovies.net.
Screamers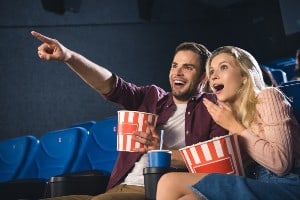 Screamers Film Information
What's The Movie Screamers About?
(SIRIUS 6B, Year 2078) On a distant mining planet ravaged by a decade of war, scientists have created the perfect weapon: a blade-wielding, self-replicating race of killing devices known as Screamers designed for one purpose only -- to hunt down and destroy all enemy life forms.
The last scream you hear will be your own.
What's The Collection The Screamers Movie Belongs to?
What's The Genre Of The Screamers Movie?
Genres: Horror, Science Fiction
Who Stars In The Screamers Movie?
When Was The Motion Picture Screamers Released?
Released: September 8, 1995
What's The Runtime Of The Screamers Movie?
How Popular Is The Screamers Movie?
Popularity Rating: 12.759
What Studio(s) Produced The Screamers Film?
Who Was On The Cast Of The Motion Picture Screamers?
Who Was On The Crew Of Screamers The Movie?
Art — Art Direction: Michael Devine
Art — Production Design: Perri Gorrara
Art — Set Decoration: David Jaquest
Art — Set Designer: David Gaucher
Art — Set Designer: Jean-Andre Carriere
Art — Set Designer: Raymond Larose
Art — Set Designer: Stuart Zsombor-Murray
Camera — Camera Operator: Christian Duguay
Camera — Director of Photography: Rodney Gibbons
Camera — Still Photographer: Abe Perlstein
Costume & Make-Up — Costume Design: Trixi Rittenhouse
Crew — Property Master: Elise de Blois
Crew — Security: Alain Caporicci
Crew — Stunt Coordinator: Michael Scherer
Directing — Director: Christian Duguay
Editing — Color Timer: Michel Proulx
Editing — Dialogue Editor: Clive Turner
Editing — Editor: Yves Langlois
Lighting — Gaffer: Walter Klymkiw
Production — Casting: Anne Tait
Production — Casting: Karen Margiotta
Production — Casting: Lucie Robitaille
Production — Casting: Mary Margiotta
Production — Location Manager: Johanne Caporicci
Production — Producer: Franco Battista
Production — Producer: Tom Berry
Sound — Boom Operator: Francois Guerin
Sound — Foley: Gary Daprato
Sound — Music: Normand Corbeil
Sound — Sound Designer: Tim Archer
Sound — Sound Effects Editor: Anthony Lancett
Visual Effects — Visual Effects Supervisor: Ernest D. Farino
Writing — Screenplay: Dan O'Bannon
Writing — Screenplay: Miguel Tejada-Flores
Writing — Story: Philip K. Dick