Information On The Film Se7en
All about the movie Se7en. Get information on the motion picture Se7en including; genre, directors, producers, stars, supporting actors, ratings, studios and more at IconMovies.net.
Se7en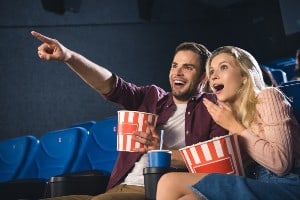 Se7en Film Information
What's The Movie Se7en About?
Two homicide detectives are on a desperate hunt for a serial killer whose crimes are based on the "seven deadly sins" in this dark and haunting film that takes viewers from the tortured remains of one victim to the next. The seasoned Det. Sommerset researches each sin in an effort to get inside the killer's mind, while his novice partner, Mills, scoffs at his efforts to unravel the case.
Seven deadly sins. Seven ways to die.
What's The Genre Of The Se7en Movie?
Genres: Crime, Mystery, Thriller
Who Stars In The Se7en Movie?
When Was The Motion Picture Se7en Released?
Released: September 22, 1995
What's The Runtime Of The Se7en Movie?
How Popular Is The Se7en Movie?
Popularity Rating: 18.457
What Studio(s) Produced The Se7en Film?
Who Was On The Cast Of The Motion Picture Se7en?
Who Was On The Crew Of Se7en The Movie?
Art — Art Department Coordinator: Jan O'Connell
Art — Art Direction: Gary Wissner
Art — Assistant Art Director: Barry Chusid
Art — Construction Foreman: William Davidson
Art — Leadman: Chris Gibbin
Art — Production Design: Arthur Max
Art — Set Decoration: Clay A. Griffith
Art — Set Designer: Elizabeth Lapp
Art — Set Designer: Hugo Santiago
Art — Set Designer: Lori Rowbotham
Camera — Additional Photography: Charles A. Tamburro
Camera — Camera Operator: Conrad W. Hall
Camera — Camera Operator: Michael A. Chavez
Camera — Director of Photography: Darius Khondji
Camera — First Assistant Camera: Brad Edmiston
Camera — Steadicam Operator: Dale Myrand
Camera — Steadicam Operator: David Emmerichs
Camera — Still Photographer: Peter Sorel
Costume & Make-Up — Costume Design: Michael Kaplan
Costume & Make-Up — Costume Supervisor: Elinor Bardach
Costume & Make-Up — Hair Designer: Becky Ochoa
Costume & Make-Up — Makeup Artist: Michael Hancock
Costume & Make-Up — Makeup Artist: Monty Westmore
Costume & Make-Up — Makeup Department Head: Jean Ann Black
Costume & Make-Up — Set Costumer: Larry Velasco
Costume & Make-Up — Set Costumer: Marsha Bozeman
Crew — Driver: George Alden
Crew — Makeup Effects: Rob Bottin
Crew — Post Production Supervisor: Mark Graziano
Crew — Post Production Supervisor: Ric Keeley
Crew — Sound Design Assistant: Steve Boeddeker
Crew — Sound Recordist: David Behle
Crew — Sound Recordist: Jack Keller
Crew — Sound Recordist: Philip Rogers
Crew — Special Effects Coordinator: Peter Albiez
Crew — Stunt Coordinator: Chuck Picerni Jr.
Crew — Thanks: Cean Chaffin
Crew — Thanks: Vincent Landay
Crew — Transportation Captain: Wayne Stone
Crew — Transportation Coordinator: Russell McEntyre
Directing — Director: David Fincher
Editing — Additional Editing: William Hoy
Editing — Color Timer: Andrea Gargano
Editing — Color Timer: Yvan Lucas
Editing — Dialogue Editor: Francesca Dodd
Editing — Dialogue Editor: John Nutt
Editing — Editor: Richard Francis-Bruce
Editing — First Assistant Editor: Robert C. Lusted
Lighting — Rigging Grip: Larry J. Aube
Production — Associate Producer: Michele Platt
Production — Casting: Billy Hopkins
Production — Casting: Kerry Barden
Production — Casting: Suzanne Smith
Production — Casting Assistant: Jennifer McNamara
Production — Casting Assistant: Kim Coleman
Production — Casting Associate: Aisha Coley
Production — Co-Executive Producer: Lynn Harris
Production — Co-Executive Producer: Richard Saperstein
Production — Co-Producer: Nana Greenwald
Production — Co-Producer: Sanford Panitch
Production — Co-Producer: Stephen Joel Brown
Production — Executive In Charge Of Post Production: Joe Fineman
Production — Executive In Charge Of Production: Ted Zachary
Production — Executive Producer: Anne Kopelson
Production — Executive Producer: Dan Kolsrud
Production — Executive Producer: Gianni Nunnari
Production — Line Producer: William C. Gerrity
Production — Location Manager: Paul Hargrave
Production — Producer: Arnold Kopelson
Production — Producer: Phyllis Carlyle
Production — Production Coordinator: Wendy Cox
Production — Unit Production Manager: Allan Wertheim
Production — Unit Production Manager: Robert S. Mendelsohn
Sound — Boom Operator: Marvin E. Lewis
Sound — Music Editor: Angie Rubin
Sound — Music Editor: Ellen Segal
Sound — Orchestrator: Bert Dovo
Sound — Orchestrator: John Lissauer
Sound — Original Music Composer: Howard Shore
Sound — Production Sound Mixer: Willie D. Burton
Sound — Sound Designer: Ren Klyce
Sound — Sound Effects Editor: Jennifer L. Ware
Sound — Sound Effects Editor: Kim B. Christensen
Sound — Sound Effects Editor: Ren Klyce
Sound — Sound Re-Recording Mixer: Elliot Tyson
Sound — Sound Re-Recording Mixer: Rick Hart
Sound — Sound Re-Recording Mixer: Robert J. Litt
Sound — Supervising Sound Editor: Patrick Dodd
Visual Effects — Special Effects Supervisor: Danny Cangemi
Visual Effects — Visual Effects Supervisor: Greg Kimble
Writing — Screenplay: Andrew Kevin Walker