Information On The Film Snatch
All about the movie Snatch. Get information on the motion picture Snatch including; genre, directors, producers, stars, supporting actors, ratings, studios and more at IconMovies.net.
Snatch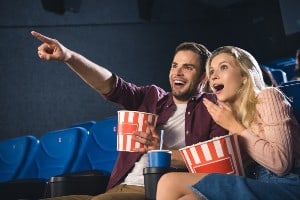 Snatch Film Information
What's The Movie Snatch About?
The second film from British director Guy Ritchie. Snatch tells an obscure story similar to his first fast-paced crazy character-colliding filled film "Lock, Stock and Two Smoking Barrels." There are two overlapping stories here – one is the search for a stolen diamond, and the other about a boxing promoter who's having trouble with a psychotic gangster.
Stealin' Stones and Breakin' Bones.
What's The Genre Of The Snatch Movie?
Who Stars In The Snatch Movie?
When Was The Motion Picture Snatch Released?
Released: September 1, 2000
What's The Runtime Of The Snatch Movie?
How Popular Is The Snatch Movie?
Popularity Rating: 14.014
What Studio(s) Produced The Snatch Film?
Who Was On The Cast Of The Motion Picture Snatch?
Who Was On The Crew Of Snatch The Movie?
Art — Art Direction: Julie Philpott
Art — Assistant Art Director: Martin Foley
Art — Construction Coordinator: Dennis Wilson
Art — Production Design: Hugo Luczyc-Wyhowski
Art — Set Decoration: Linda Wilson
Art — Standby Painter: Tom Roberts
Camera — Director of Photography: Tim Maurice-Jones
Camera — Grip: Terry Williams
Camera — Steadicam Operator: Peter Wignall
Camera — Still Photographer: Sebastian Pearson
Costume & Make-Up — Costume Design: Verity Hawkes
Costume & Make-Up — Costume Supervisor: Sharon Gilham
Costume & Make-Up — Hairstylist: Belinda Parish
Costume & Make-Up — Key Hair Stylist: Pebbles
Costume & Make-Up — Makeup Artist: Jean Ann Black
Costume & Make-Up — Prosthetic Supervisor: Barrie Gower
Crew — Additional Music: Bibs Ekkel
Crew — Armorer: Charles Bodycomb
Crew — Cableman: James Harris
Crew — Carpenter: Robert Park
Crew — Dialect Coach: Brendan Gunn
Crew — Driver: Fergus Cotter
Crew — Loader: Jake Marcuson
Crew — Property Master: Tom Pleydell-Pearce
Crew — Score Engineer: Daniel L. Griffiths
Crew — Second Unit Cinematographer: Mick Ward
Crew — Security: David Lindsay
Crew — Stand In: Bill Hickey
Crew — Stunt Coordinator: Tom Delmar
Crew — Transportation Captain: Simon Barker
Crew — Unit Publicist: Nevette Previd
Directing — Assistant Director: David Reid
Directing — Director: Guy Ritchie
Directing — Script Supervisor: Mary Haddow
Editing — Color Timer: David Rees
Editing — Editor: Jon Harris
Editing — First Assistant Editor: Paul Swinburne
Lighting — Electrician: Ray Bateman
Production — Associate Producer: Sebastian Pearson
Production — Associate Producer: Taha Ali Reza
Production — Casting: Lucinda Syson
Production — Co-Producer: Michael Dreyer
Production — Executive Producer: Angad Paul
Production — Executive Producer: Peter Morton
Production — Executive Producer: Stephen Marks
Production — Executive Producer: Steve Tisch
Production — Executive Producer: Trudie Styler
Production — Location Manager: Pat Karam
Production — Producer: Matthew Vaughn
Production — Production Accountant: Maurice Landsberger
Production — Production Coordinator: Emma Pike
Production — Production Manager: Adam Bohling
Production — Researcher: Willi Geiger
Sound — Boom Operator: Arthur Fenn
Sound — Foley: Diane Greaves
Sound — Music: Noel Gallagher
Sound — Music Editor: Danny Sheehan
Sound — Original Music Composer: John Murphy
Sound — Sound Designer: Matthew Collinge
Sound — Sound Effects Editor: Matthew Collinge
Sound — Sound Mixer: Simon Hayes
Sound — Supervising Sound Editor: Danny Sheehan
Visual Effects — Special Effects Supervisor: Ken Lailey
Writing — Storyboard: Peter Wignall
Writing — Writer: Guy Ritchie