Information On The Film Spanglish
All about the movie Spanglish. Get information on the motion picture Spanglish including; genre, directors, producers, stars, supporting actors, ratings, studios and more at IconMovies.net.
Spanglish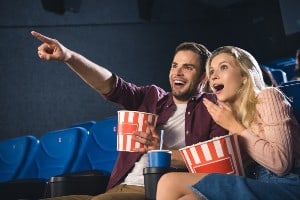 Spanglish Film Information
What's The Movie Spanglish About?
Mexican immigrant and single mother Flor Moreno finds housekeeping work with Deborah and John Clasky, a well-off couple with two children of their own. When Flor admits she can't handle the schedule because of her daughter, Cristina, Deborah decides they should move into the Clasky home. Cultures clash and tensions run high as Flor and the Claskys struggle to share space while raising their children on their own, and very different, terms.
Every family has a hero.
What's The Genre Of The Spanglish Movie?
Who Stars In The Spanglish Movie?
When Was The Motion Picture Spanglish Released?
Released: December 17, 2004
What's The Runtime Of The Spanglish Movie?
How Popular Is The Spanglish Movie?
Popularity Rating: 11.203
What Studio(s) Produced The Spanglish Film?
Who Was On The Cast Of The Motion Picture Spanglish?
Who Was On The Crew Of Spanglish The Movie?
Art — Art Department Assistant: Shaun Young
Art — Art Department Coordinator: Circe Mirano
Art — Art Direction: Tom Reta
Art — Construction Coordinator: Hugh Conlon
Art — Construction Foreman: Billy Iiams Jr.
Art — Greensman: Sean D. Jackson
Art — Leadman: Russell R. Anderson
Art — Location Scout: James Lin
Art — Painter: David Carberry
Art — Production Design: Ida Random
Art — Property Master: Robin L. Miller
Art — Set Decoration: Leslie A. Pope
Art — Set Designer: Mariko Braswell
Camera — Aerial Director of Photography: Phil Pastuhov
Camera — Camera Operator: George Billinger III
Camera — Director of Photography: John Seale
Camera — First Assistant Camera: Clyde E. Bryan
Camera — Grip: Edward Hohman
Camera — Steadicam Operator: Tommy Lohmann
Camera — Still Photographer: Bob Marshak
Costume & Make-Up — Assistant Costume Designer: Cathy Crandall
Costume & Make-Up — Costume Design: Louise Mingenbach
Costume & Make-Up — Costume Design: Shay Cunliffe
Costume & Make-Up — Costume Supervisor: Charlene Amateau
Costume & Make-Up — Hair Department Head: Kelvin R. Trahan
Costume & Make-Up — Hairstylist: Marc Boyle
Costume & Make-Up — Key Hair Stylist: Trish Almeida
Costume & Make-Up — Key Makeup Artist: Kate Biscoe
Costume & Make-Up — Makeup Artist: Jamie Leigh DeVilla
Costume & Make-Up — Makeup Designer: Michele Burke
Costume & Make-Up — Set Costumer: Demetricus Holloway
Costume & Make-Up — Set Dressing Artist: Greg Benge
Crew — Additional Music: Kazimir Boyle
Crew — Choreographer: Liz Imperio
Crew — Craft Service: Ella Marcus
Crew — Dialect Coach: Roberta Farkas
Crew — Digital Effects Supervisor: Tyler Foell
Crew — Driver: Shawn Coulter
Crew — Loader: James Goldman
Crew — Propmaker: Elvin Yoshida
Crew — Scenic Artist: Max Gabl
Crew — Score Engineer: Abhay Manusmare
Crew — Second Unit Cinematographer: Bruce A. Block
Crew — Set Medic: Brian Clark
Crew — Set Production Assistant: Alex Leimone
Crew — Software Engineer: Jeremy Selan
Crew — Stand In: Maite Garcia
Crew — Studio Teachers: Jo Ann Smith
Crew — Stunt Coordinator: Alex Daniels
Crew — Stunts: Lisa Dempsey
Crew — Translator: Dolores Aguirre
Crew — Transportation Captain: Tim Sisson
Crew — Transportation Coordinator: Dan Brizendine
Crew — Unit Publicist: Bronwyn Preston
Crew — Video Assist Operator: Michael Herron
Crew — Visual Effects Editor: Roxanne Dorman
Directing — Assistant Director: Aldric La'Auli Porter
Directing — Director: James L. Brooks
Directing — Script Coordinator: Larry Leahy
Directing — Script Supervisor: Sharron Reynolds
Editing — Color Timer: Steve Bowen
Editing — Dialogue Editor: David V. Butler
Editing — Digital Intermediate: Lorene Simpson
Editing — Editor: Richard Marks
Editing — Editor: Tia Nolan
Editing — Editorial Coordinator: Mitch Zeitlin
Editing — First Assistant Editor: Debra L. Tennant
Lighting — Best Boy Electric: Jesse Tango
Lighting — Electrician: Lamarr Gray
Lighting — Gaffer: Bob E. Krattiger
Lighting — Lighting Technician: Jesse Mather
Lighting — Rigging Gaffer: Charlie McIntyre
Lighting — Rigging Grip: Jose Danner
Production — Associate Producer: Maria Kavanaugh
Production — Casting: Addison McQuigg
Production — Casting: Manuel Teil
Production — Casting: Mary Vernieu
Production — Casting Associate: Shalimar Reodica
Production — Co-Producer: Aldric La'Auli Porter
Production — Co-Producer: Francine Maisler
Production — Co-Producer: Richard Marks
Production — Executive Producer: Christy Haubegger
Production — Executive Producer: Joan Bradshaw
Production — Location Manager: Mark Benton Johnson
Production — Producer: James L. Brooks
Production — Producer: Julie Ansell
Production — Producer: Richard Sakai
Production — Production Accountant: Denise Morgan McGrath
Production — Production Coordinator: Dhana Gilbert
Production — Production Office Coordinator: Gabriela Rios
Production — Researcher: Jason Corgan Brown
Production — Unit Production Manager: Daniel M. Stillman
Sound — ADR & Dubbing: Michael Haight
Sound — Assistant Sound Editor: Bill Burns
Sound — Boom Operator: Joseph F. Brennan
Sound — Foley: Goro Koyama
Sound — Music Editor: Melissa Muik
Sound — Music Supervisor: Elliot Lurie
Sound — Orchestrator: Bruce Fowler
Sound — Original Music Composer: Hans Zimmer
Sound — Scoring Mixer: Alan Meyerson
Sound — Sound Effects Editor: Scott G.G. Haller
Sound — Sound Mixer: Thomas Causey
Sound — Supervising Sound Editor: Dennis Drummond
Visual Effects — Digital Compositors: Lisa Deaner
Visual Effects — Visual Effects Producer: Lydia Bottegoni
Visual Effects — Visual Effects Supervisor: Gray Marshall
Writing — Author: James L. Brooks
Writing — Storyboard: Mark Moretti