Information On The Film Spartan
All about the movie Spartan. Get information on the motion picture Spartan including; genre, directors, producers, stars, supporting actors, ratings, studios and more at IconMovies.net.
Spartan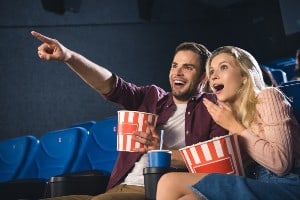 Spartan Film Information
What's The Movie Spartan About?
U.S. government agent Scott is assigned to rescue the daughter of a high-ranking government official. As willing as he is to bend the rules to get things done, though, Scott is shocked to find that others are willing to go even further to protect a political career.
She's missing
What's The Genre Of The Spartan Movie?
Genres: Action, Crime, Drama, Mystery, Thriller
Who Stars In The Spartan Movie?
When Was The Motion Picture Spartan Released?
What's The Runtime Of The Spartan Movie?
How Popular Is The Spartan Movie?
What Studio(s) Produced The Spartan Film?
Who Was On The Cast Of The Motion Picture Spartan?
Who Was On The Crew Of Spartan The Movie?
Art — Art Department Assistant: Thomas Bean
Art — Art Department Coordinator: Gretchen Engel
Art — Art Direction: Christopher Tandon
Art — Assistant Art Director: Ray Yamagata
Art — Construction Coordinator: David T. Cannon
Art — Construction Foreman: Jack Coyle
Art — Greensman: Butch McCarthy
Art — Lead Painter: Chris Barnes
Art — Leadman: Chris Coulson
Art — Painter: Cliff Berns
Art — Production Design: Gemma Jackson
Art — Set Decoration: Susan Emshwiller
Art — Set Designer: Greg Berry
Art — Standby Painter: Paul W. Gorfine
Camera — Camera Technician: Masahiro Onodera
Camera — Director of Photography: Juan Ruiz Anchia
Camera — First Assistant Camera: Merritt Gold
Camera — Grip: Charles John Bukey
Camera — Steadicam Operator: Jeff Clark
Camera — Still Photographer: Jim Bridges
Costume & Make-Up — Costume Design: Shay Cunliffe
Costume & Make-Up — Costume Supervisor: Marcus Love-McGuirk
Costume & Make-Up — Hairstylist: Brenda McNally
Costume & Make-Up — Key Hair Stylist: Candida Conery
Costume & Make-Up — Makeup Artist: John R. Bayless
Costume & Make-Up — Makeup Department Head: Peter Robb-King
Costume & Make-Up — Set Costumer: Danielle Baker
Costume & Make-Up — Set Dressing Artist: Jay Heyman
Crew — Additional Music: Elliott Goldkind
Crew — Armorer: David Aaron
Crew — Carpenter: Graham Cole
Crew — Chef: Carlos Guel
Crew — Craft Service: H. Leah Amir
Crew — Driver: Denise Avallon
Crew — Legal Services: Adam W. Rosen
Crew — Loader: Kira Hellickson
Crew — Mixing Engineer: Michael A. Morongell
Crew — Picture Car Coordinator: Bobby Anderson
Crew — Post Production Assistant: Jared Seltzer
Crew — Post Production Supervisor: Steven Kaminsky
Crew — Property Master: Peter Bankins
Crew — Propmaker: Mark Borg
Crew — Set Medic: Lynn Johnson
Crew — Set Production Assistant: Kenny Chaplin
Crew — Special Effects Coordinator: John Harajovic
Crew — Stand In: Rosemary Gearheart
Crew — Stunt Coordinator: Danny Aiello III
Crew — Transportation Captain: Timothy P. Ryan
Crew — Transportation Co-Captain: John 'J.P.' Pratt
Crew — Transportation Coordinator: Stephen A. Latina
Crew — Unit Publicist: Kym Langlie
Crew — Utility Stunts: Michael Hilow
Crew — Video Assist Operator: Rafael 'Rafa' Castro
Directing — Assistant Director: Max Day
Directing — Director: David Mamet
Directing — Script Supervisor: Judi Townsend
Editing — Color Timer: Dennis McNeill
Editing — Dialogue Editor: Kimberly Ellen Lowe
Editing — Editor: Barbara Tulliver
Editing — First Assistant Editor: Eric Osmond
Lighting — Best Boy Electric: Ken Berkhout
Lighting — Electrician: Rick Cardillo
Lighting — Gaffer: Roger Sassen
Lighting — Lighting Technician: Kory Mills
Lighting — Rigging Gaffer: Greg Banta
Lighting — Rigging Grip: Gary Brostrom
Production — Associate Producer: Kareem Elseify
Production — Casting: Cassandra Kulukundis
Production — Casting Associate: John Barba
Production — Co-Producer: Jan Fantl
Production — Co-Producer: Joseph Merhi
Production — Executive Producer: Frank Hubner
Production — Executive Producer: James A. Holt
Production — Executive Producer: Tracee Stanley
Production — Line Producer: Jerry P. Jacobs
Production — Line Producer: Paul Tivers
Production — Line Producer: Rick Nathanson
Production — Location Manager: David Boardman
Production — Producer: Art Linson
Production — Producer: David Bergstein
Production — Producer: Elie Samaha
Production — Producer: Moshe Diamant
Production — Production Accountant: Barbara-Ann Stein
Production — Production Coordinator: Craig Ayers
Production — Production Manager: Tessa Beazley
Production — Production Supervisor: Reinhild Graber
Production — Unit Production Manager: Dorothy Aufiero
Sound — Dolby Consultant: James Wright
Sound — First Assistant Sound Editor: Nancy Barker
Sound — Foley: Gregg Barbanell
Sound — Music Editor: Joshua Winget
Sound — Orchestrator: Ken Kugler
Sound — Original Music Composer: Mark Isham
Sound — Scoring Mixer: Stephen Krause
Sound — Sound Effects Editor: Richard Adrian
Sound — Sound Mixer: Felipe Borrero
Sound — Supervising Sound Editor: Richard E. Yawn
Visual Effects — Digital Compositors: Jeremy Nicolaides
Visual Effects — Special Effects Supervisor: J.D. Streett
Visual Effects — Visual Effects Producer: Tim Sassoon
Visual Effects — Visual Effects Supervisor: Chris Brown
Writing — Screenplay: David Mamet
Writing — Storyboard: Peter Ramsey