Information On The Film Split
All about the movie Split. Get information on the motion picture Split including; genre, directors, producers, stars, supporting actors, ratings, studios and more at IconMovies.net.
Split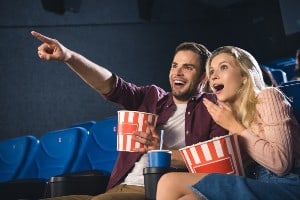 Split Film Information
What's The Movie Split About?
Though Kevin has evidenced 23 personalities to his trusted psychiatrist, Dr. Fletcher, there remains one still submerged who is set to materialize and dominate all the others. Compelled to abduct three teenage girls led by the willful, observant Casey, Kevin reaches a war for survival among all of those contained within him — as well as everyone around him — as the walls between his compartments shatter apart.
Kevin has 23 distinct personalities. The 24th is about to be unleashed.
What's The Genre Of The Split Movie?
Who Stars In The Split Movie?
When Was The Motion Picture Split Released?
Released: November 15, 2016
What's The Runtime Of The Split Movie?
How Popular Is The Split Movie?
Popularity Rating: 28.921
What Studio(s) Produced The Split Film?
Who Was On The Cast Of The Motion Picture Split?
Who Was On The Crew Of Split The Movie?
Art — Art Department Coordinator: Dave Kellom
Art — Art Direction: Jesse Rosenthal
Art — Assistant Property Master: Sharon Potts
Art — Construction Coordinator: Paul Maiello
Art — Location Scout: Joshua Clarke
Art — Production Design: Mara LePere-Schloop
Art — Property Master: Susannah McCarthy
Art — Set Decoration: Dennis Madigan
Art — Set Decoration: Jennifer Engel
Art — Set Designer: Nicole Reed LeFevre
Art — Title Designer: Aaron Becker
Camera — Additional Camera: Andy Hensler
Camera — Camera Operator: Kyle Rudolph
Camera — Director of Photography: Mike Gioulakis
Camera — Dolly Grip: Ken McCallum
Camera — First Assistant Camera: Michael Leonard
Camera — Grip: Daniel Rieser
Camera — Key Grip: Jon Sibert
Camera — Still Photographer: John Baer
Camera — Still Photographer: Linda Kallerus
Costume & Make-Up — Assistant Costume Designer: Teresa Binder Westby
Costume & Make-Up — Costume Design: Paco Delgado
Costume & Make-Up — Costume Supervisor: Rita Squitiere
Costume & Make-Up — Hair Department Head: Diane Dixon
Costume & Make-Up — Key Hair Stylist: Janice Innella
Costume & Make-Up — Makeup Artist: Ray Santoleri
Costume & Make-Up — Makeup Department Head: Pamela Peitzman
Costume & Make-Up — Set Costumer: Angeline Zeigler
Costume & Make-Up — Tailor: Kara Morasco
Crew — Compositors: Alejandro Monzon
Crew — Compositors: Anteneh Adamu
Crew — Compositors: Mark Lieberman
Crew — Compositors: Tyler Lockard
Crew — Post Production Supervisor: Matthew Shapiro
Crew — Sound Recordist: Wyatt Sprague
Crew — Special Effects Coordinator: Kurt Wunder
Crew — Stunt Coordinator: Manny Siverio
Crew — Stunts: Stephen Izzi
Directing — Assistant Director: Amy Lauritsen
Directing — Assistant Director: John Rusk
Directing — Assistant Director: Nicole Agostino
Directing — Director: M. Night Shyamalan
Directing — Script Supervisor: Charles S. Rowe
Editing — Assistant Editor: Bryan Baker
Editing — Assistant Editor: Kathryn Cates
Editing — Dialogue Editor: Michael Feuser
Editing — Editor: Luke Franco Ciarrocchi
Lighting — Electrician: Thomas Devine
Lighting — Lighting Technician: Ryan 'Sparks' Lynch
Production — Associate Producer: Dom Catanzarite
Production — Casting: Douglas Aibel
Production — Casting Associate: Colleen Kay
Production — Casting Associate: Henry Russell Bergstein
Production — Executive In Charge Of Post Production: Phillip Dawe
Production — Executive Producer: Ashwin Rajan
Production — Executive Producer: Buddy Patrick
Production — Executive Producer: Kevin Scott Frakes
Production — Executive Producer: Steven Schneider
Production — Local Casting: Diane Heery
Production — Local Casting: Jason Loftus
Production — Location Manager: Staci Hagenbaugh
Production — Producer: Jason Blum
Production — Producer: M. Night Shyamalan
Production — Producer: Mark Bienstock
Production — Unit Production Manager: John Burton West
Sound — ADR & Dubbing: Alex Alcantara
Sound — ADR & Dubbing: Rodrigo Diaz
Sound — ADR & Dubbing: Tono Cubillo
Sound — Boom Operator: Jerry Yuen
Sound — Music Supervisor: Susan Jacobs
Sound — Original Music Composer: West Dylan Thordson
Sound — Sound Designer: Steve F.B. Smith
Sound — Sound Effects Editor: Lawrence Zipf
Sound — Sound Mixer: Tod A. Maitland
Sound — Supervising Dialogue Editor: Pepe Pleguezuelos
Visual Effects — VFX Artist: Richard Aponte
Visual Effects — VFX Editor: Rachel Ambelang
Visual Effects — VFX Supervisor: Colton Miller
Visual Effects — Visual Effects Producer: Jennifer Wessner
Visual Effects — Visual Effects Supervisor: Ed Mendez
Writing — Storyboard: Brick Mason
Writing — Writer: M. Night Shyamalan