Information On The Film Sssssss
All about the movie Sssssss. Get information on the motion picture Sssssss including; genre, directors, producers, stars, supporting actors, ratings, studios and more at IconMovies.net.
Sssssss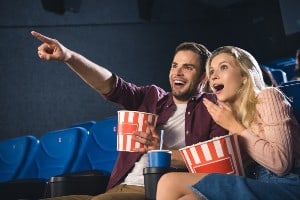 Sssssss Film Information
What's The Movie Sssssss About?
David, a college student, is looking for a job. He is hired by Dr. Stoner as a lab assistant for his research and experiments on snakes. David also begins to fall for Stoner's young daughter, Kristina. However, the good doctor has secretly brewed up a serum that can transform any man into a King Cobra snake-and he plans to use it on David.
Terror is ready to strike!
What's The Genre Of The Sssssss Movie?
Genres: Horror, Science Fiction
Who Stars In The Sssssss Movie?
When Was The Motion Picture Sssssss Released?
What's The Runtime Of The Sssssss Movie?
How Popular Is The Sssssss Movie?
What Studio(s) Produced The Sssssss Film?
Who Was On The Cast Of The Motion Picture Sssssss?
Who Was On The Crew Of Sssssss The Movie?
Art — Art Direction: John T. McCormack
Camera — Director of Photography: Gerald Perry Finnerman
Crew — Makeup Effects: John Chambers
Crew — Makeup Effects: Nick Marcellino
Directing — Director: Bernard L. Kowalski
Editing — Editor: Robert Watts
Production — Associate Producer: Robert Butner
Production — Executive Producer: David Brown
Production — Executive Producer: Richard D. Zanuck
Production — Producer: Daniel C. Striepeke
Sound — Original Music Composer: Patrick Williams
Writing — Screenplay: Hal Dresner
Writing — Story: Daniel C. Striepeke