Information On The Film Sully
All about the movie Sully. Get information on the motion picture Sully including; genre, directors, producers, stars, supporting actors, ratings, studios and more at IconMovies.net.
Sully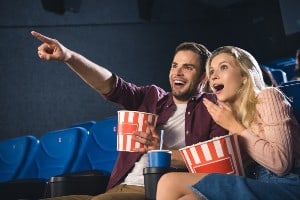 Sully Film Information
What's The Movie Sully About?
On 15 January 2009, the world witnessed the 'Miracle on the Hudson' when Captain 'Sully' Sullenberger glided his disabled plane onto the frigid waters of the Hudson River, saving the lives of all 155 aboard. However, even as Sully was being heralded by the public and the media for his unprecedented feat of aviation skill, an investigation was unfolding that threatened to destroy his reputation and career.
The Untold Story Behind the Miracle on the Hudson.
What's The Genre Of The Sully Movie?
Who Stars In The Sully Movie?
When Was The Motion Picture Sully Released?
Released: September 7, 2016
What's The Runtime Of The Sully Movie?
How Popular Is The Sully Movie?
Popularity Rating: 18.276
What Studio(s) Produced The Sully Film?
Who Was On The Cast Of The Motion Picture Sully?
Who Was On The Crew Of Sully The Movie?
Art — Art Department Coordinator: Kim Breece
Art — Art Direction: Ryan Heck
Art — Leadman: Anthony Carlino
Art — Production Design: James J. Murakami
Art — Set Decoration: Chryss Hionis
Art — Supervising Art Director: Kevin Ishioka
Camera — Camera Operator: Denny Kortze
Camera — Camera Operator: Stephen S. Campanelli
Camera — Camera Operator: Thomas Lappin
Camera — Director of Photography: Tom Stern
Camera — Helicopter Camera: Hans Bjerno
Camera — Still Photographer: Keith Bernstein
Costume & Make-Up — Costume Design: Deborah Hopper
Costume & Make-Up — Costume Supervisor: Mitchell Ray Kenney
Costume & Make-Up — Costume Supervisor: Natalie Arango
Costume & Make-Up — Hair Department Head: Patricia DeHaney
Costume & Make-Up — Key Hair Stylist: Gary English
Costume & Make-Up — Key Hair Stylist: Jose Zamora
Costume & Make-Up — Makeup Artist: Ashley McGuire
Costume & Make-Up — Makeup Artist: Debra-Lee Davidson
Costume & Make-Up — Makeup Artist: Donna Martin
Costume & Make-Up — Makeup Artist: Elena Arroy
Costume & Make-Up — Makeup Artist: Kimberly Felix
Costume & Make-Up — Makeup Artist: Matthew Silva
Costume & Make-Up — Makeup Artist: Nico Sohn
Costume & Make-Up — Makeup Artist: Ren Rohling
Costume & Make-Up — Makeup Department Head: Luisa Abel
Costume & Make-Up — Seamstress: Zina Arthur
Costume & Make-Up — Set Costumer: Brett Springirth
Costume & Make-Up — Set Costumer: Matthew Jerome
Costume & Make-Up — Set Costumer: Yafi Hoch
Costume & Make-Up — Set Dressing Artist: Matthew Lee Flory
Costume & Make-Up — Set Dressing Artist: Robert S. Dressel
Crew — CG Supervisor: Bryan Litson
Crew — Property Master: Greg Gonzalez
Crew — Property Master: Jeff Angelo
Crew — Visual Effects Editor: Barbara Holmes
Directing — Assistant Director: David M. Bernstein
Directing — Director: Clint Eastwood
Directing — Script Supervisor: Susan Malerstein
Editing — Dialogue Editor: Hugo Weng
Editing — Digital Intermediate: Adam Ohl
Editing — Digital Intermediate: Bob Peishel
Editing — Digital Intermediate: Erik Kaufmann
Editing — Editor: Blu Murray
Lighting — Gaffer: David Skutch
Lighting — Gaffer: Ross Dunkerley
Lighting — Rigging Gaffer: Eric Leigh
Lighting — Rigging Gaffer: Jason C. Fitzgerald
Lighting — Rigging Grip: Chris Lumpkin
Production — Casting: Geoffrey Miclat
Production — Casting Associate: Eve Streger
Production — Co-Producer: Jessica Meier
Production — Co-Producer: Kristina Rivera
Production — Executive In Charge Of Production: Mark Scoon
Production — Executive Producer: Bruce Berman
Production — Executive Producer: Kipp Nelson
Production — Producer: Allyn Stewart
Production — Producer: Clint Eastwood
Production — Producer: Frank Marshall
Production — Producer: Tim Moore
Production — Production Manager: Tim Moore
Sound — ADR & Dubbing: Katy Wood
Sound — Foley: Dan O'Connell
Sound — Foley: John T. Cucci
Sound — Music: The Tierney Sutton Band
Sound — Original Music Composer: Christian Jacob
Sound — Sound Effects Editor: Jason King
Sound — Sound Effects Editor: Roland N. Thai
Sound — Sound Re-Recording Mixer: John T. Reitz
Sound — Sound Re-Recording Mixer: Tom Ozanich
Sound — Supervising Sound Editor: Bub Asman
Visual Effects — Animation Supervisor: Richard Spriggs
Visual Effects — Special Effects Supervisor: Steve Riley
Visual Effects — Visual Effects Producer: Sarah McMurdo
Visual Effects — Visual Effects Producer: Tyler Kehl
Visual Effects — Visual Effects Supervisor: Aaron Weintraub
Visual Effects — Visual Effects Supervisor: Michael Owens
Writing — Book: Chesley Sullenberger
Writing — Book: Jeffrey Zaslow
Writing — Screenplay: Todd Komarnicki