Information On The Film Sunflower
All about the movie Sunflower. Get information on the motion picture Sunflower including; genre, directors, producers, stars, supporting actors, ratings, studios and more at IconMovies.net.
Sunflower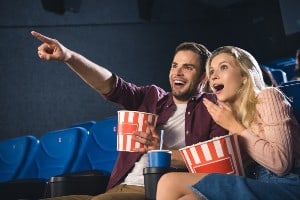 Sunflower Film Information
What's The Movie Sunflower About?
At the end of World War II, Giovanna, a war bride living near Milan refuses to accept that her husband, Antonio, missing on the Russian front, is dead. There's a flashback to their brief courtship near her hometown of Naples, his 12-day leave to marry her, ruses to keep from deployment, and the ultimate farewell. Some years after the war, still with no word from Antonio, Giovanna goes to Russia to find him, starting in the town near the winter battle when he disappeared. Armed with his photograph, what will she find?
What's The Genre Of The Sunflower Movie?
Who Stars In The Sunflower Movie?
When Was The Motion Picture Sunflower Released?
What's The Runtime Of The Sunflower Movie?
How Popular Is The Sunflower Movie?
What Studio(s) Produced The Sunflower Film?
Who Was On The Cast Of The Motion Picture Sunflower?
Who Was On The Crew Of Sunflower The Movie?
Art — Production Design: Piero Poletto
Art — Set Decoration: Giantito Burchiellaro
Art — Set Designer: David Vinitsky
Camera — Camera Operator: Giancarlo Ferrando
Camera — Camera Operator: Giuseppe Maccari
Camera — Director of Photography: Giuseppe Rotunno
Camera — Key Grip: Mazzini Salvatori
Camera — Other: Giuliano Grasselli
Camera — Other: Massimo Di Venanzo
Camera — Other: Piero Servo
Costume & Make-Up — Assistant Costume Designer: Nadia Vitali
Costume & Make-Up — Costume Design: Enrico Sabbatini
Costume & Make-Up — Hairstylist: Ada Palombi
Costume & Make-Up — Hairstylist: Maria-Luisa Fraticelli
Costume & Make-Up — Makeup Artist: Giuseppe Annunziata
Costume & Make-Up — Makeup Artist: Mario Van Riel
Costume & Make-Up — Other: Anda Masseroni
Costume & Make-Up — Other: Berta Betti
Costume & Make-Up — Other: Giuseppina Delli Carpini
Directing — Assistant Director: Luigia Alessandri
Directing — Assistant Director: Paolo Serbandini
Directing — Director: Vittorio De Sica
Directing — Script Supervisor: Franca Santi
Editing — Assistant Editor: Carla Zamponi
Editing — Assistant Editor: Marisa Letti
Editing — Editor: Adriana Novelli
Lighting — Electrician: Rodolfo Bramucci
Production — Executive Producer: Joseph E. Levine
Production — Other: Aldo Santarelli
Production — Other: Enzo Nigro
Production — Other: Francesco Di Mauro
Production — Other: Jone Tuzi
Production — Other: M. Teresa Bartolelli
Production — Other: Vincenzo Raimondi
Production — Producer: Arthur Cohn
Production — Producer: Carlo Ponti
Production — Production Manager: Gianni Cecchin
Production — Production Supervisor: Bruno Altissimi
Production — Production Supervisor: Elio Manni
Production — Production Supervisor: Stefano Pegoraro
Sound — Music Director: Henry Mancini
Sound — Original Music Composer: Henry Mancini
Sound — Sound: Alvaro Orsini
Sound — Sound: Carlo Palmieri
Sound — Sound Mixer: Renato Cadueri
Writing — Novel: Tonino Guerra
Writing — Screenplay: Cesare Zavattini
Writing — Screenplay: Giorgi Mdivani
Writing — Screenplay: Tonino Guerra