Information On The Film The Big Fix
All about the movie The Big Fix. Get information on the motion picture The Big Fix including; genre, directors, producers, stars, supporting actors, ratings, studios and more at IconMovies.net.
The Big Fix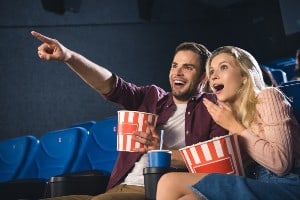 The Big Fix Film Information
What's The Movie The Big Fix About?
Moses Wine, Richard Dreyfuss, at home one night watching a football game that he bet on is contacted by an old flame back from his radical days in collage Lila, Susan Anspach. Lila wants Moses to work for a candidate for governor of California, Milles Hawthorne. Moses goes along with Lila to the Hawthorne campaign headquarters even though Moses is apposed to his policies as well as having a low opinion of Hawthorne's intellect. Moses tells Lila about the person she want's to get elected. Told by Hawthorne's campaign manager Sam Sebastian, John Lithgow, that there's a flayer being distributed around the state with a doctored photo of Hawthorne and radical Howard Eppis, who's on the lamb from the police since he was convicted for inciting violence against the government. The flayer is telling everyone that Eppis is supporting Hawthorne for governor, which is not true, which will destroy Howthorne's chances for being elected.
A Dramedy.
What's The Genre Of The The Big Fix Movie?
Genres: Comedy, Mystery, Thriller
Who Stars In The The Big Fix Movie?
When Was The Motion Picture The Big Fix Released?
Released: January 1, 1978
What's The Runtime Of The The Big Fix Movie?
How Popular Is The The Big Fix Movie?
What Studio(s) Produced The The Big Fix Film?
Who Was On The Cast Of The Motion Picture The Big Fix?
Who Was On The Crew Of The Big Fix The Movie?
Costume & Make-Up — Costume Design: Edith Head
Directing — Director: Jeremy Kagan
Writing — Novel: Roger L. Simon
Writing — Screenplay: Roger L. Simon