Information On The Film The Chamber
All about the movie The Chamber. Get information on the motion picture The Chamber including; genre, directors, producers, stars, supporting actors, ratings, studios and more at IconMovies.net.
The Chamber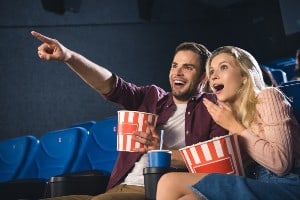 The Chamber Film Information
What's The Movie The Chamber About?
Having survived the hatred and bigotry that was his Klansman grandfather's only legacy, young attorney Adam Hall seeks at the last minute to appeal the old man's death sentence for the murder of two small Jewish boys 30 years before. Only four weeks before Sam Cayhall is to be executed, Adam meets his grandfather for the first time in the Mississippi prison which has held him since the crime. The meeting is predictably tense when the educated, young Mr. "Hall" confronts his venom-spewing elder, Mr. "Cayhall," about the murders. The next day, headlines run proclaiming Adam the grandson who has come to the state to save his grandfather, the infamous Ku Klux Klan bomber. While the old man's life lies in the balance, Adam's motivation in fighting this battle becomes clear as the story unfolds. Not only does he fight for his grandfather, but perhaps for himself as well. He has come to heal the wounds of his own father's suicide...
What's The Genre Of The The Chamber Movie?
Who Stars In The The Chamber Movie?
When Was The Motion Picture The Chamber Released?
Released: October 11, 1996
What's The Runtime Of The The Chamber Movie?
How Popular Is The The Chamber Movie?
What Studio(s) Produced The The Chamber Film?
Who Was On The Cast Of The Motion Picture The Chamber?
Who Was On The Crew Of The Chamber The Movie?
Camera — Director of Photography: Ian Baker
Directing — Director: James Foley
Editing — Editor: Mark Warner
Production — Executive Producer: Ric Kidney
Production — Producer: Brian Grazer
Production — Producer: John Davis
Production — Producer: Ron Howard
Sound — Original Music Composer: Carter Burwell
Writing — Novel: John Grisham
Writing — Screenplay: Chris Reese
Writing — Screenplay: William Goldman