Information On The Film The Gunman
All about the movie The Gunman. Get information on the motion picture The Gunman including; genre, directors, producers, stars, supporting actors, ratings, studios and more at IconMovies.net.
The Gunman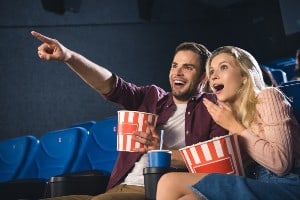 The Gunman Film Information
What's The Movie The Gunman About?
Eight years after fleeing the Congo following his assassination of that country's minister of mining, former assassin Jim Terrier is back, suffering from PTSD and digging wells to atone for his violent past. After an attempt is made on his life, Terrier flies to London to find out who wants him dead -- and why. Terrier's search leads him to a reunion with Annie, a woman he once loved, who is now married to an oily businessman with dealings in Africa.
Armed With the Truth.
What's The Genre Of The The Gunman Movie?
Genres: Action, Crime, Drama
Who Stars In The The Gunman Movie?
When Was The Motion Picture The Gunman Released?
Released: February 16, 2015
What's The Runtime Of The The Gunman Movie?
How Popular Is The The Gunman Movie?
Popularity Rating: 11.430
What Studio(s) Produced The The Gunman Film?
Amazon Prime Instant Video, Anton Capital Entertainment (ACE), Canal+, Institut Catala de les Empreses Culturals (ICEC), Instituto de la Cinematografia y de las Artes Audiovisuales (ICAA), Nostromo Pictures, Prone Gunman, Prone Gunman A.I.E., Silver Pictures, StudioCanal, TF1 Films Production
France, Spain, United Kingdom, United States of America
Who Was On The Cast Of The Motion Picture The Gunman?
Who Was On The Crew Of The Gunman The Movie?
Art — Art Department Coordinator: Joan Sabate
Art — Art Direction: Christophe Dalberg
Art — Art Direction: Gemma Fauria
Art — Art Direction: Marina Pozanco
Art — Art Direction: Silvia Steinbrecht
Art — Production Design: Andrew Laws
Art — Property Master: Dave Fisher
Art — Property Master: Hector Gil
Art — Set Decoration: Anneke Botha
Art — Set Designer: Florian Muller
Art — Supervising Art Director: Stuart Kearns
Art — Title Designer: Nic Benns
Camera — Aerial Director of Photography: Adam Dale
Camera — Director of Photography: Flavio Martinez Labiano
Camera — First Assistant Camera: Alvaro Fernandez Puig
Camera — First Assistant Camera: Imanol Nabea
Camera — First Assistant Camera: Jordi Florensa
Camera — Key Grip: Javier Gonzalez Leonardo
Camera — Key Grip: Salva Castellarnau
Camera — Still Photographer: Joe Alblas
Camera — Still Photographer: Keith Bernstein
Costume & Make-Up — Costume Coordinator: Nuria Pascual-Andujar
Costume & Make-Up — Costume Design: Jill Taylor
Costume & Make-Up — Costume Supervisor: Cristina Sopena
Costume & Make-Up — Hair Designer: Graham Johnston
Costume & Make-Up — Hairstylist: Bret Mayo
Costume & Make-Up — Hairstylist: Manolo Garcia
Costume & Make-Up — Hairstylist: Paul Job
Costume & Make-Up — Key Costumer: Eva Salas
Costume & Make-Up — Makeup Artist: Ana Lozano
Costume & Make-Up — Makeup Artist: Caitlin Acheson
Costume & Make-Up — Makeup Artist: Francesca Van Der Feyst
Costume & Make-Up — Makeup Artist: Vivienne Simpson
Costume & Make-Up — Makeup Designer: Graham Johnston
Costume & Make-Up — Set Costumer: Anna Izquierdo
Costume & Make-Up — Set Costumer: Inge Hough
Crew — Armorer: Adam Goodall
Crew — Armorer: Nick Jeffries
Crew — Dialect Coach: William Conacher
Crew — Fight Choreographer: Markos Rounthwaite
Crew — Fight Choreographer: Steve McQuillan
Crew — Pilot: Marc Wolff
Crew — Stunt Coordinator: Glenn Foster
Crew — Stunt Coordinator: Jordi Casares
Crew — Visual Effects Editor: Andy Hague
Directing — Director: Pierre Morel
Directing — First Assistant Director: Raymond Kirk
Directing — Script Supervisor: Morag Cameron
Editing — Editor: Frederic Thoraval
Editing — First Assistant Editor: Andrew Walton
Editing — First Assistant Editor: Emanuele Giraldo
Lighting — Gaffer: Jose Luis Rodriguez
Production — Associate Producer: Carmel Musgrove
Production — Associate Producer: Ethan Erwin
Production — Associate Producer: Stephen Bender
Production — Casting: Reg Poerscout-Edgerton
Production — Co-Producer: Adam Kuhn
Production — Co-Producer: Alex Heineman
Production — Co-Producer: Ray Kybartas
Production — Executive Producer: Aaron Auch
Production — Executive Producer: Adrian Guerra
Production — Executive Producer: Olivier Courson
Production — Executive Producer: Peter McAleese
Production — Executive Producer: Steve Richard
Production — Line Producer: Sally French
Production — Location Manager: Tim Maw
Production — Producer: Andrew Rona
Production — Producer: Joel Silver
Production — Producer: Ron Halpern
Production — Producer: Sean Penn
Production — Production Coordinator: Asia Jarzyna
Production — Production Coordinator: Marta del Rio
Sound — Boom Operator: Jorge Adrados
Sound — Dialogue Editor: Davide Favargiotti
Sound — Foley Editor: Hugo Adams
Sound — Music Editor: John Warhurst
Sound — Music Supervisor: Bastide Donny
Sound — Orchestrator: Matt Dunkley
Sound — Original Music Composer: Marco Beltrami
Sound — Sound Designer: Paul Carter
Sound — Sound Editor: Frederic Dubois
Sound — Sound Effects Designer: Rob Prynne
Sound — Sound Recordist: Biel Cabre
Sound — Supervising Dialogue Editor: Michael Maroussas
Visual Effects — Modeling: Justi Romero
Visual Effects — Special Effects Supervisor: Pau Costa
Visual Effects — Visual Effects Coordinator: Devika Kawle
Visual Effects — Visual Effects Coordinator: Kevin Sheldon Saldanha
Visual Effects — Visual Effects Coordinator: Mehul Jhaveri
Visual Effects — Visual Effects Coordinator: Mohak Sharma
Visual Effects — Visual Effects Coordinator: Shreyas Dorwat
Visual Effects — Visual Effects Coordinator: Vinay Karunakar
Visual Effects — Visual Effects Producer: Rachel Wheeler
Visual Effects — Visual Effects Supervisor: Jon Thum
Visual Effects — Visual Effects Supervisor: Stuart Lashley
Writing — Novel: Jean-Patrick Manchette
Writing — Screenplay: Don MacPherson
Writing — Screenplay: Pete Travis
Writing — Screenplay: Sean Penn