Information On The Film The Journey
All about the movie The Journey. Get information on the motion picture The Journey including; genre, directors, producers, stars, supporting actors, ratings, studios and more at IconMovies.net.
The Journey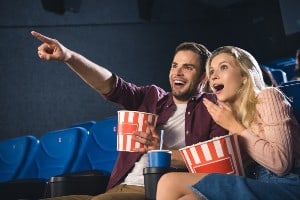 The Journey Film Information
What's The Movie The Journey About?
The Journey is a cross-continental story that explores the idea of culture, not just as tradition but as an expression of love. When Bee (Yew) returns to Malaysia for the first time in a decade - she introduces her conservative father Uncle Chuan (Lee) to her happy-go-lucky British fiancé, Benji (Pfeiffer). With Benji's lack of cultural understanding and comprehension of Chinese traditions, Chuan opposes their marriage. Unexpected circumstances ensue, and Chuan reluctantly submits to their union, on the condition that their wedding adheres to Chinese tradition. Part of that tradition is that Chuan must invite all of his childhood friends personally. So the quintessential odd couple, Benji and Chuan, embark on a cross country adventure to deliver the invitations. Despite language barriers and initial hesitation from both parties, the two men come to realize that their priorities are essentially one and the same.
What's The Genre Of The The Journey Movie?
Genres: Comedy, Drama, Family
Who Stars In The The Journey Movie?
When Was The Motion Picture The Journey Released?
Released: January 30, 2014
What's The Runtime Of The The Journey Movie?
How Popular Is The The Journey Movie?
What Studio(s) Produced The The Journey Film?
Who Was On The Cast Of The Motion Picture The Journey?
Who Was On The Crew Of The Journey The Movie?
Crew — Cinematography: Tuck Wei Yeong
Directing — Director: Chiu Keng Guan
Editing — Editor: Sin Wei Lee
Sound — Boom Operator: Peng Seong Chuah
Sound — Boom Operator: Vivieen Yeo
Sound — Sound mixer: Vincent Poon
Writing — Writer: Ryon Lee