Information On The Film The Northlander
All about the movie The Northlander. Get information on the motion picture The Northlander including; genre, directors, producers, stars, supporting actors, ratings, studios and more at IconMovies.net.
The Northlander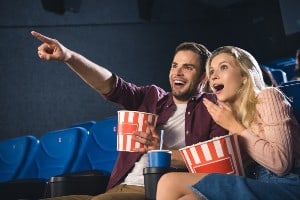 The Northlander Film Information
What's The Movie The Northlander About?
In the year 2961, the time is after humanity and nature has recovered the land. A hunter named Cygnus is called to rise above his duty. He provides for Last Arc, a once nomadic band of survivors in need of food and water that is now growing scarce. The answer must be found before a group of outlandish Heretics descend upon them. Cygnus must voyage across the treacherous landscape to defend his people. Sent by Nova, the matriarch of the band, she acts based on her vision for Cygnus to find a seed of hope. The future of Last Arc is for him to discover, Cygnus ventures into a hostile landscape in search of an answer for his people. On this journey of encountering many traps and dangers, Cygnus discovers what has been hunting him is his identity.
In 2961: The only rule is instinct
What's The Genre Of The The Northlander Movie?
Genres: Adventure, Fantasy, Science Fiction
Who Stars In The The Northlander Movie?
When Was The Motion Picture The Northlander Released?
Released: October 14, 2016
What's The Runtime Of The The Northlander Movie?
How Popular Is The The Northlander Movie?
What Studio(s) Produced The The Northlander Film?
Who Was On The Cast Of The Motion Picture The Northlander?
Who Was On The Crew Of The Northlander The Movie?
Art — Art Department Coordinator: Sarah Hemphill
Art — Art Direction: Nick Ward
Art — Production Design: Shannon Joel Chappell
Art — Set Designer: Andreas Tiedemann
Art — Set Designer: Mike Kasper
Camera — Camera Department Manager: Kyle Sanborn
Camera — Camera Operator: Charles Hamilton
Camera — Camera Technician: Jonathan Yip
Camera — Director of Photography: Dan Dumouchel
Camera — Grip: Kaz Nagao
Camera — Grip: Stella Park
Costume & Make-Up — Costume Design: Jessica Waddell
Costume & Make-Up — Costume Design: Phaedra Vandenbrun
Costume & Make-Up — Costume Design: Samantha Huskisson
Costume & Make-Up — Costume Supervisor: Dee Fontans
Costume & Make-Up — Makeup Department Head: Melissa Meretsky
Costume & Make-Up — Makeup Designer: Jennifer Walton
Crew — Sound Recordist: Justan Ross
Crew — Special Effects: Lisa Belyea
Directing — Assistant Director: Derek Jones
Directing — Assistant Director: Eric Durnford
Directing — Assistant Director: Zarah Karmali
Directing — Director: Benjamin Ross Hayden
Editing — Assistant Editor: Paul Dawson
Editing — Dialogue Editor: Jason Lawrence
Lighting — Gaffer: Cheska Appave
Production — Executive Producer: Adam Beach
Production — Executive Producer: Jeremy Torrie
Production — Executive Producer: Jim Compton
Production — Executive Producer: Wendy Hill-Tout
Production — Producer: Benjamin Ross Hayden
Production — Production Coordinator: Shannon Buckley
Production — Production Manager: Jo-Anne Barry
Sound — Boom Operator: Eliah Matthews
Sound — Music Director: Michalis Andronikou
Sound — Sound Designer: Frank Laratta
Visual Effects — Color Designer: Jeff August
Writing — Writer: Benjamin Ross Hayden