Information On The Film The Veil
All about the movie The Veil. Get information on the motion picture The Veil including; genre, directors, producers, stars, supporting actors, ratings, studios and more at IconMovies.net.
The Veil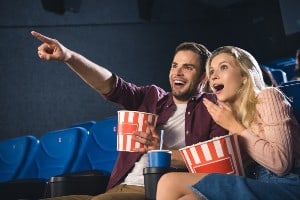 The Veil Film Information
What's The Movie The Veil About?
The story springs from the real-world headlines of religious cults and mass suicides. With Veil, it begins 30 years ago, when members of a religious cult known as Heaven's Veil take their own lives. The truth behind what really happened remains buried deep in the memory of the sole survivor, a five-year-old girl, who returns to the compound with a documentary crew as an adult. They soon discover something that is far more terrifying than anything they could have imagined.
The dead come back
What's The Genre Of The The Veil Movie?
Who Stars In The The Veil Movie?
When Was The Motion Picture The Veil Released?
What's The Runtime Of The The Veil Movie?
How Popular Is The The Veil Movie?
Popularity Rating: 10.087
What Studio(s) Produced The The Veil Film?
Who Was On The Cast Of The Motion Picture The Veil?
Who Was On The Crew Of The Veil The Movie?
Art — Art Department Coordinator: Leslie LeClere
Art — Production Design: Lauryn Leclere
Art — Property Master: Gary Shartsis
Art — Set Decoration: Raelyn Tepper
Camera — Camera Operator: Twojay Dhillon
Camera — Director of Photography: Steeven Petitteville
Camera — First Assistant Camera: Larry Nielsen
Camera — Grip: Erin Franklyn
Camera — Grip: Justin Lesch
Camera — Key Grip: Michaela Enriquez
Camera — Steadicam Operator: Twojay Dhillon
Camera — Still Photographer: Charles Christopher
Costume & Make-Up — Assistant Costume Designer: Alba Morales
Costume & Make-Up — Costume Design: Shoshana Rubin
Costume & Make-Up — Costume Supervisor: Candice Carella
Costume & Make-Up — Hair Department Head: Matthew Holman
Costume & Make-Up — Hair Department Head: Prescilla Jean Olay
Costume & Make-Up — Hairstylist: Pavy Olivarez
Costume & Make-Up — Key Costumer: Philip Maldonado
Costume & Make-Up — Key Hair Stylist: George Guzman
Costume & Make-Up — Key Hair Stylist: Samantha Rosenberg
Costume & Make-Up — Key Makeup Artist: Levi Vieira
Costume & Make-Up — Key Set Costumer: Philip Maldonado
Costume & Make-Up — Makeup Artist: Lali Peer
Costume & Make-Up — Makeup Artist: Levi Vieira
Costume & Make-Up — Makeup Artist: Michelle Chung
Costume & Make-Up — Makeup Artist: Shauna Thomas
Costume & Make-Up — Makeup Department Head: Anny Kim
Costume & Make-Up — Makeup Department Head: Brian Kinney
Costume & Make-Up — Set Costumer: Elizabeth Lancaster
Costume & Make-Up — Set Costumer: Jordana Leeds
Costume & Make-Up — Set Costumer: Philip Maldonado
Crew — Additional Music: Erik Lutz
Crew — Dialect Coach: Wade Barnett
Crew — Loader: Austin Swenson
Crew — Post Production Assistant: Jonathon Courtot
Crew — Post Production Supervisor: Mitchell Grobman
Crew — Post Production Supervisor: Niccole Osborn
Crew — Set Medic: Paul Emmons
Crew — Special Effects: Erich Martin Hicks
Crew — Stunts: Casey Adams
Crew — Thanks: Alfred Mazza
Directing — Director: Phil Joanou
Directing — Script Supervisor: Rena Sternfeld-Allon
Directing — Second Assistant Director: Isaac Mejia
Editing — Assistant Editor: Aric Lewis
Editing — Dialogue Editor: Wade Barnett
Editing — Digital Intermediate: Annie Johnson
Editing — Digital Intermediate: Joe Guzman
Editing — Digital Intermediate: Matteo Saradini
Editing — Editor: Paul Norling
Editing — First Assistant Editor: Eric R. Brodeur
Lighting — Gaffer: David Ghegan
Production — Casting: John Barba
Production — Casting: Lisa Fields
Production — Producer: Ben Garant
Production — Producer: Jason Blum
Production — Production Accountant: Kevin Wenig
Production — Production Coordinator: Elizabeth Tyson
Production — Production Supervisor: Max Blonde
Production — Unit Production Manager: Zack Clark
Sound — ADR & Dubbing: Wade Barnett
Sound — ADR Supervisor: Wade Barnett
Sound — Boom Operator: Darren A. Bell
Sound — Foley: Guy Francoeur
Sound — Foley: Jo Caron
Sound — Music: Nathan Whitehead
Sound — Music Editor: Oliver Hug
Sound — Sound Re-Recording Mixer: Colette D. Dahanne
Sound — Supervising Sound Editor: Colette D. Dahanne
Visual Effects — Special Effects Supervisor: Chris Nelson
Visual Effects — Visual Effects: Kyle Spiker
Visual Effects — Visual Effects: Robert Calcagno
Writing — Screenplay: Ben Garant