Information On The Film Timeline
All about the movie Timeline. Get information on the motion picture Timeline including; genre, directors, producers, stars, supporting actors, ratings, studios and more at IconMovies.net.
Timeline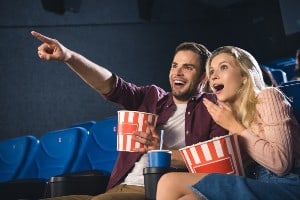 Timeline Film Information
What's The Movie Timeline About?
A group of archaeological students become trapped in the past when they go there to retrieve their professor. The group must survive in 14th century France long enough to be rescued.
They had to travel into the past to save the future
What's The Genre Of The Timeline Movie?
Genres: Action, Adventure, Science Fiction
Who Stars In The Timeline Movie?
When Was The Motion Picture Timeline Released?
Released: November 26, 2003
What's The Runtime Of The Timeline Movie?
How Popular Is The Timeline Movie?
What Studio(s) Produced The Timeline Film?
Who Was On The Cast Of The Motion Picture Timeline?
Who Was On The Crew Of Timeline The Movie?
Art — Art Department Coordinator: Isabelle Letourneau
Art — Art Direction: Caroline Alder
Art — Art Direction: David Sandefur
Art — Art Direction: Philip Elton
Art — Art Direction: Real Proulx
Art — Art Direction: Stephen Bream
Art — Assistant Art Director: Claude Lafrance
Art — Construction Coordinator: Alain Brochu
Art — Greensman: Jason Armitage
Art — Leadman: Roger Page
Art — Location Scout: Manon Cousin
Art — Painter: Katia Kim Depatie
Art — Production Design: Daniel T. Dorrance
Art — Production Illustrator: Richard K. Buoen
Art — Sculptor: Edith Croft
Art — Set Decoration: Jille Azis
Art — Set Designer: Gregory S. Hooper
Art — Standby Painter: Andy Aitken
Art — Supervising Art Director: Andre Chamberland
Art — Supervising Art Director: Gary Freeman
Camera — Additional Camera: Mathieu-Felix Drouin
Camera — Director of Photography: Caleb Deschanel
Camera — First Assistant Camera: Michel Bernier
Camera — Helicopter Camera: John Trapman
Camera — Steadicam Operator: David Crone
Camera — Still Photographer: Philippe Bosse
Camera — Underwater Camera: Emmanuel Behier Migeon
Costume & Make-Up — Assistant Costume Designer: Donna Berwick
Costume & Make-Up — Costume Design: Jenny Beavan
Costume & Make-Up — Costume Supervisor: Blanche Boileau
Costume & Make-Up — Costume Supervisor: Clare Spragge
Costume & Make-Up — Hairstylist: Candida Conery
Costume & Make-Up — Key Hair Stylist: Yolanda Toussieng
Costume & Make-Up — Makeup Artist: David LeRoy Anderson
Costume & Make-Up — Prosthetic Supervisor: Neil Corbould
Costume & Make-Up — Set Costumer: Helene Provost
Costume & Make-Up — Set Dressing Artist: Louise Cova
Crew — Additional Music: John Paesano
Crew — Armorer: Simon Atherton
Crew — Carpenter: Richard Cardon
Crew — CG Supervisor: Michael Di Como
Crew — Craft Service: Roland Chaput
Crew — Dialect Coach: Cynthia Blaise
Crew — Driver: Vincent Houle
Crew — Loader: Amelie Duceppe
Crew — Makeup Effects: Serge Lavigueur
Crew — Post Production Assistant: Michael Pasqualone
Crew — Post Production Supervisor: Debbi Bossi
Crew — Projection: Kenn Moynihan
Crew — Property Master: Louis Gascon
Crew — Propmaker: Tony Aranda
Crew — Scenic Artist: Frederic Chamoro
Crew — Second Unit Cinematographer: Allan Graf
Crew — Set Medic: Donna Armstrong
Crew — Special Effects Coordinator: Gary F. Bentley
Crew — Stand In: Martin Brisebois
Crew — Stunt Coordinator: Michael Adams
Crew — Stunts: Marcello Bezina
Crew — Transportation Captain: Michel Robert
Crew — Transportation Co-Captain: Claude Belanger
Crew — Transportation Coordinator: Tim Parkinson
Crew — Unit Publicist: Michael Klastorin
Crew — Utility Stunts: Andre Laperriere
Crew — Video Assist Operator: Jonathan Dumont
Crew — Visual Effects Editor: Paul Vega
Directing — Assistant Director: Frank Ruszczynski
Directing — Director: Richard Donner
Editing — Additional Editing: Debra L. Tennant
Editing — Color Timer: Mike Milliken
Editing — Dialogue Editor: Gloria D'Alessandro
Editing — Editor: Richard Marks
Lighting — Electrician: Stephane Arbour
Lighting — Lighting Technician: David Yellin
Lighting — Rigging Grip: Jean-Francois Lariviere
Production — Associate Producer: Brian Read
Production — Associate Producer: Derek Hoffmann
Production — Casting: Randi Hiller
Production — Casting: Sarah Finn
Production — Casting Associate: Courtney Gross
Production — Co-Producer: Kevin De La Noy
Production — Co-Producer: Michael Aguilar
Production — Executive Producer: Don Granger
Production — Executive Producer: Gary Levinsohn
Production — Executive Producer: Michael Ovitz
Production — Finance: Josef Brandmaier
Production — Producer: Jim Van Wyck
Production — Producer: Lauren Shuler Donner
Production — Producer: Richard Donner
Production — Production Accountant: Crystal Hawkins
Production — Production Coordinator: Cindy M. Ichikawa
Production — Production Manager: Daniel Auclair
Production — Production Supervisor: Susan Towner
Production — Unit Manager: Alain Bernard
Production — Unit Production Manager: Kevin De La Noy
Sound — Boom Operator: Charles J. Bond
Sound — Dolby Consultant: Trevor Ward
Sound — First Assistant Sound Editor: Bill Burns
Sound — Foley: Christopher Flick
Sound — Music Editor: Gary Krause
Sound — Orchestrator: Robert Elhai
Sound — Original Music Composer: Brian Tyler
Sound — Sound Effects Editor: Suhail Kafity
Sound — Sound Mixer: Steve Cantamessa
Sound — Supervising Sound Editor: Dennis Drummond
Visual Effects — 24 Frame Playback: Marc Scott
Visual Effects — 3D Supervisor: Lanny Cermak
Visual Effects — Special Effects Supervisor: Bob Stoker
Visual Effects — Visual Effects Coordinator: David M. Gray
Visual Effects — Visual Effects Producer: Denise Ream
Visual Effects — Visual Effects Supervisor: Mark Dornfeld
Writing — Novel: Michael Crichton
Writing — Screenplay: George Nolfi
Writing — Screenplay: Jeff Maguire
Writing — Storyboard: Geof Isherwood