Information On The Film Tootsie
All about the movie Tootsie. Get information on the motion picture Tootsie including; genre, directors, producers, stars, supporting actors, ratings, studios and more at IconMovies.net.
Tootsie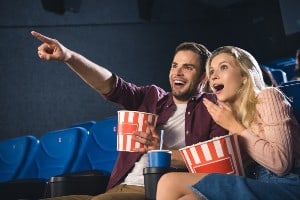 Tootsie Film Information
What's The Movie Tootsie About?
Michael Dorsey is an unemployed actor with an impossible reputation. In order to find work and fund his friend's play he dresses as a woman, Dorothy Michaels, and lands the part in a daytime drama. Dorsey loses himself in this woman role and essentially becomes Dorothy Michaels, captivating women all around the city and inspiring them to break free from the control of men and become more like Dorsey's initial identity. This newfound role, however, lands Dorsey in a hot spot between a female friend/'lover,' a female co-star he falls in love with, that co-star's father who falls in love with him, and a male co-star who yearns for his affection.
What do you get when you cross a hopelessly straight starving actor with a dynamite red sequined dress? You get America's hottest new actress.
What's The Genre Of The Tootsie Movie?
Who Stars In The Tootsie Movie?
When Was The Motion Picture Tootsie Released?
Released: December 16, 1982
What's The Runtime Of The Tootsie Movie?
How Popular Is The Tootsie Movie?
What Studio(s) Produced The Tootsie Film?
Who Was On The Cast Of The Motion Picture Tootsie?
Who Was On The Crew Of Tootsie The Movie?
Art — Production Design: Peter S. Larkin
Art — Set Decoration: Thomas C. Tonery
Camera — Director of Photography: Owen Roizman
Costume & Make-Up — Costume Design: Ruth Morley
Costume & Make-Up — Costume Supervisor: Bernie Pollack
Crew — Driver: Patrick Hogan
Crew — Property Master: Jimmy Raitt
Crew — Sound Recordist: Philip Rogers
Crew — Title Graphics: Wayne Fitzgerald
Directing — Assistant Director: David McGiffert
Directing — Assistant Director: Joseph P. Reidy
Directing — Director: Sydney Pollack
Directing — Script Supervisor: Renee Bodner
Editing — Assistant Editor: Don Brochu
Editing — Assistant Editor: Jill Savitt
Editing — Editor: Fredric Steinkamp
Editing — Editor: William Steinkamp
Production — Casting: Lynn Stalmaster
Production — Casting: Sylvia Fay
Production — Executive Producer: Charles Evans
Production — Producer: Dick Richards
Production — Producer: Ronald L. Schwary
Production — Producer: Sydney Pollack
Production — Unit Production Manager: Gerald R. Molen
Sound — Music: George Doering
Sound — Music Editor: Else Blangsted
Sound — Original Music Composer: Dave Grusin
Writing — Screenplay: Barry Levinson
Writing — Screenplay: Don McGuire
Writing — Screenplay: Elaine May
Writing — Screenplay: Larry Gelbart
Writing — Screenplay: Murray Schisgal
Writing — Screenplay: Robert Garland