Information On The Film Torque
All about the movie Torque. Get information on the motion picture Torque including; genre, directors, producers, stars, supporting actors, ratings, studios and more at IconMovies.net.
Torque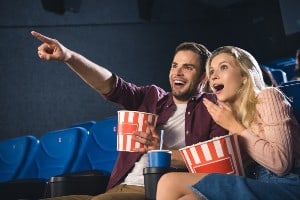 Torque Film Information
What's The Movie Torque About?
Biker Cary Ford is framed by an old rival and biker gang leader for the murder of another gang member who happens to be the brother of Trey, leader of the most feared biker gang in the country. Ford is now on the run trying to clear his name from the murder with Trey and his gang looking for his blood.
Circuit of Fire
What's The Genre Of The Torque Movie?
Who Stars In The Torque Movie?
When Was The Motion Picture Torque Released?
Released: January 16, 2004
What's The Runtime Of The Torque Movie?
How Popular Is The Torque Movie?
What Studio(s) Produced The Torque Film?
Who Was On The Cast Of The Motion Picture Torque?
Who Was On The Crew Of Torque The Movie?
Art — Art Direction: James Shanahan
Art — Construction Coordinator: Bill Holmquist
Art — Construction Foreman: Lloyd A. Buswell
Art — Location Scout: James Lin
Art — Painter: Leslie Lawson
Art — Production Design: Peter J. Hampton
Art — Set Decoration: Rand Sagers
Art — Standby Painter: Paul J. Campanella
Camera — Additional Camera: Michael J. Walker
Camera — Camera Operator: Michael Eaton
Camera — Camera Technician: Steven J. Winslow
Camera — Director of Photography: Peter Levy
Camera — First Assistant Camera: Michael Cassidy
Camera — Grip: Michael Dronge
Camera — Steadicam Operator: Rick Davidson
Camera — Still Photographer: Richard Foreman Jr.
Costume & Make-Up — Assistant Costume Designer: Tangi Crawford
Costume & Make-Up — Costume Design: Elisabetta Beraldo
Costume & Make-Up — Costume Supervisor: Maritza Garcia-Roddy
Costume & Make-Up — Hairstylist: Debra Denson
Costume & Make-Up — Key Hair Stylist: Dugg Kirkpatrick
Costume & Make-Up — Makeup Artist: Roxy D'Alonzo
Costume & Make-Up — Makeup Department Head: Kathleen Crawford
Costume & Make-Up — Set Costumer: Alison Gail Bixby
Costume & Make-Up — Set Dressing Artist: Thomas D. Krausz
Crew — Additional Music: Paul Linford
Crew — CG Supervisor: Mike Hardison
Crew — Dialect Coach: Julie Adams
Crew — Digital Effects Supervisor: Tyler Foell
Crew — Driver: Joseph Auger
Crew — Loader: Kelly Cummins
Crew — Makeup Effects: Barney Burman
Crew — Picture Car Coordinator: Steve Humphrey
Crew — Post Production Supervisor: Sean Wimmer
Crew — Property Master: Jeffrey Bellamy
Crew — Scenic Artist: Maureen Kropf
Crew — Second Unit Cinematographer: Gary Davis
Crew — Set Medic: Lance Mancuso
Crew — Set Production Assistant: Mike Currie
Crew — Sound Recordist: Angela Hackner
Crew — Stand In: Julie McKinnon
Crew — Studio Teachers: Maxine Brooks
Crew — Stunt Coordinator: Lance Gilbert
Crew — Stunts: Stanton Barrett
Crew — Systems Administrators & Support: Mitch Goldstrom
Crew — Transportation Co-Captain: Steve Garcia
Crew — Transportation Coordinator: Michael Antunez
Crew — Unit Publicist: Paulette Dauber
Crew — Utility Stunts: Dean Bailey
Crew — Video Assist Operator: Jimi Johnson
Crew — Visual Effects Editor: Jeff Beattie
Directing — Assistant Director: Steve Danton
Directing — Director: Joseph Kahn
Directing — Script Supervisor: Haley McLane
Editing — Digital Intermediate: Paul Bronkar
Editing — Editor: David Blackburn
Editing — Editor: Howard E. Smith
Editing — Editorial Services: Valance Eisleben
Lighting — Best Boy Electric: Rick Harris
Lighting — Electrician: Henry Cantor
Lighting — Lighting Technician: Eric M. Davis
Lighting — Rigging Gaffer: George M. Chappell
Lighting — Rigging Grip: Joe Hill
Production — Associate Producer: Jeremiah Vaughn
Production — Associate Producer: Narween Otto
Production — Casting: Randi Hiller
Production — Casting: Sarah Finn
Production — Co-Producer: Greg Tharp
Production — Executive In Charge Of Post Production: Daniel R. Chavez
Production — Executive Producer: Bruce Berman
Production — Executive Producer: Graham Burke
Production — Executive Producer: Michael I. Rachmil
Production — Location Manager: Patrick Mignano
Production — Producer: Brad Luff
Production — Producer: Neal H. Moritz
Production — Production Accountant: Ravi D. Mehta
Production — Production Coordinator: Billy Bonifield
Production — Unit Production Manager: Richard J. Gelfand
Sound — Boom Operator: Jeff Porrello
Sound — First Assistant Sound Editor: Paul Aulicino
Sound — Foley: Gregg Barbanell
Sound — Music Editor: Carlton Kaller
Sound — Original Music Composer: Trevor Rabin
Sound — Production Sound Mixer: David M. Ronne
Sound — Sound Designer: Ann Scibelli
Sound — Sound Editor: Paul Curtis
Sound — Sound Effects Editor: Brian Best
Sound — Sound Engineer: Carl D. Ware
Sound — Supervising Sound Editor: Tim Gedemer
Visual Effects — 3D Supervisor: Jason Meier
Visual Effects — Digital Compositors: Jamie Baxter
Visual Effects — I/O Supervisor: Levi Asay
Visual Effects — Visual Effects: Clay Dale
Visual Effects — Visual Effects Coordinator: Adam Lisagor
Visual Effects — Visual Effects Producer: Vicki Galloway-Weimer
Visual Effects — Visual Effects Supervisor: David Wallace Allen
Writing — Screenplay: Matt Johnson
Writing — Storyboard: Jonathan Woods