Information On The Film Tristana
All about the movie Tristana. Get information on the motion picture Tristana including; genre, directors, producers, stars, supporting actors, ratings, studios and more at IconMovies.net.
Tristana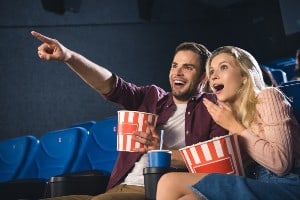 Tristana Film Information
What's The Movie Tristana About?
Tristana is a young Spanish woman left to the care of Don Lope, a protective but impoverished aristocrat. Don sells his possessions to avoid manual labor and champions the causes of the dispossessed and downtrodden of society. He takes advantage of the vulnerable Tristana, who leaves him when she falls in love with Horacio. Unable to commit to him, she returns to Don Lope when she falls ill. He asks for her hand in marriage, and she accepts after losing her leg to cancer. She chooses to remain in a passionless union rather than be subject to the harsh realities of a society that refuses to change to the needs of women. Taken from the novel by celebrated author Benito Perez Galdos.
Somewhere between the innocent girl and the not so innocent mistress is the bizarre, sensuous story of Tristana
What's The Genre Of The Tristana Movie?
Who Stars In The Tristana Movie?
When Was The Motion Picture Tristana Released?
What's The Runtime Of The Tristana Movie?
How Popular Is The Tristana Movie?
What Studio(s) Produced The Tristana Film?
Who Was On The Cast Of The Motion Picture Tristana?
Who Was On The Crew Of Tristana The Movie?
Art — Production Design: Enrique Alarcon
Art — Property Master: Antonio Luna
Art — Set Decoration: Luis Arguello
Art — Set Decoration: Rafael Borque
Camera — Camera Operator: Jose F. Aguayo hijo
Camera — Director of Photography: Jose F. Aguayo
Costume & Make-Up — Costume Design: Rosa Garcia
Costume & Make-Up — Makeup Artist: Julian Ruiz
Costume & Make-Up — Makeup Artist: Miguel Sese
Costume & Make-Up — Wardrobe Supervisor: Humberto Cornejo
Crew — Sound Design Assistant: Manuel Ferreiro
Crew — Special Effects: Antonio Molina
Directing — Assistant Director: Jose Puyol
Directing — Assistant Director: Pierre Lary
Directing — Director: Luis Bunuel
Directing — Script Supervisor: Carmen Salas
Editing — Assistant Editor: Jose Salcedo
Editing — Editor: Pedro del Rey
Production — Assistant Production Manager: Martin Sacristan
Production — Producer: Luis Bunuel
Production — Producer: Robert Dorfmann
Production — Production Manager: Juan Estelrich
Production — Unit Production Manager: Manuel Torres
Sound — Sound Engineer: Bernardino Fronzetti
Sound — Sound Mixer: Jose Nogueira
Writing — Novel: Benito Perez Galdos
Writing — Screenstory: Luis Bunuel
Writing — Writer: Julio Alejandro