Information On The Film Unbroken
All about the movie Unbroken. Get information on the motion picture Unbroken including; genre, directors, producers, stars, supporting actors, ratings, studios and more at IconMovies.net.
Unbroken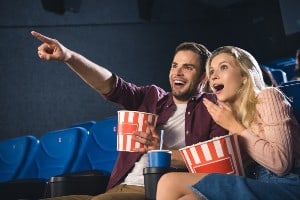 Unbroken Film Information
What's The Movie Unbroken About?
A chronicle of the life of Louis Zamperini, an Olympic runner who was taken prisoner by Japanese forces during World War II.
Survival. Resilience. Redemption.
What's The Genre Of The Unbroken Movie?
Who Stars In The Unbroken Movie?
When Was The Motion Picture Unbroken Released?
Released: December 25, 2014
What's The Runtime Of The Unbroken Movie?
How Popular Is The Unbroken Movie?
Popularity Rating: 10.544
What Studio(s) Produced The Unbroken Film?
Who Was On The Cast Of The Motion Picture Unbroken?
Who Was On The Crew Of Unbroken The Movie?
Art — Art Department Coordinator: Jocelyn Thomas
Art — Art Department Coordinator: John Higgins
Art — Art Direction: Bill Booth
Art — Art Direction: Charlie Revai
Art — Art Direction: Jacinta Leong
Art — Conceptual Illustrator: Evan Shipard
Art — Construction Coordinator: Bernie Childs
Art — Construction Coordinator: Bob Booker
Art — Construction Foreman: Mark Diggins
Art — Greensman: Jack Whiddon
Art — Greensman: Ron Wallekers
Art — Production Design: Jon Hutman
Art — Property Master: Ty Teiger
Art — Set Decoration: Lisa Thompson
Art — Set Designer: Andrew Kattie
Art — Set Designer: Helen O'Loan
Art — Set Designer: Nicholas Dare
Art — Set Designer: Ross Perkin
Art — Supervising Art Director: Charlie Revai
Camera — Aerial Camera: Peter Beeh
Camera — Camera Operator: Roger Deakins
Camera — Director of Photography: Roger Deakins
Camera — Steadicam Operator: Andrew Johnson
Camera — Still Photographer: Vince Valitutti
Camera — Underwater Director of Photography: Simon Christidis
Costume & Make-Up — Costume Coordinator: Bronwyn Doughty
Costume & Make-Up — Costume Coordinator: Phil Eagles
Costume & Make-Up — Costume Design: Louise Frogley
Costume & Make-Up — Costume Supervisor: Elly Kamal
Costume & Make-Up — Costume Supervisor: John Casey
Costume & Make-Up — Hairstylist: Jennifer Stanfield
Costume & Make-Up — Hairstylist: Karen Kelly
Costume & Make-Up — Hairstylist: Rick Findlater
Costume & Make-Up — Key Costumer: Jamella Hassan
Costume & Make-Up — Key Costumer: Tony Velasco
Costume & Make-Up — Makeup Artist: Belinda Nicoll
Costume & Make-Up — Makeup Artist: Nik Dorning
Costume & Make-Up — Makeup Artist: Shane Thomas
Costume & Make-Up — Makeup Department Head: Toni G
Crew — Armorer: Allan Mowbray
Crew — Armorer: John Bowring
Crew — Dialect Coach: Peter Kent
Crew — Pilot: Scott Menzies
Crew — Propmaker: Eddy Taylor
Crew — Propmaker: Peter Wyborn
Crew — Stunt Coordinator: Glenn Boswell
Crew — Visual Effects Editor: Catherine Chase
Crew — Visual Effects Editor: Jenni O'Byrne
Directing — Director: Angelina Jolie
Directing — First Assistant Director: Joseph P. Reidy
Directing — Script Supervisor: Kristin Witcombe
Editing — Editor: Tim Squyres
Editing — Editor: William Goldenberg
Production — Casting: Francine Maisler
Production — Producer: Angelina Jolie
Production — Producer: Clayton Townsend
Production — Producer: Erwin Stoff
Production — Producer: Matthew Barr
Production — Production Coordinator: Concepcion Alicino-Saucedo
Production — Production Coordinator: Nicholas Copping
Production — Production Coordinator: Selena Carrillo
Sound — ADR Editor: Lauren Hadaway
Sound — Boom Operator: Mark van Kool
Sound — Dialogue Editor: Laura Harris Atkinson
Sound — Foley Editor: Nancy MacLeod
Sound — Music: Alexandre Desplat
Sound — Music Editor: Denise Okimoto
Sound — Music Editor: Kenneth Karman
Sound — Sound Designer: Eric A. Norris
Sound — Sound Designer: Jay Wilkinson
Sound — Sound Effects Editor: Dan Hegeman
Sound — Sound Effects Editor: Karen Vassar Triest
Sound — Supervising Sound Editor: Andrew DeCristofaro
Sound — Supervising Sound Editor: Becky Sullivan
Visual Effects — Animation: Erik Baker
Visual Effects — Modeling: Jeff Driver
Visual Effects — Modeling: Nic Gribben
Visual Effects — Roto Supervisor: Vaughn Arnup
Visual Effects — VFX Editor: Pascal Rigaud
Visual Effects — Visual Effects Coordinator: Alexis Forni
Visual Effects — Visual Effects Coordinator: Fahed Alhabib
Visual Effects — Visual Effects Coordinator: Georgina Lovering
Visual Effects — Visual Effects Coordinator: Jane Reynolds
Visual Effects — Visual Effects Coordinator: Lexie Busby
Visual Effects — Visual Effects Coordinator: Patrick Hernandez
Visual Effects — Visual Effects Producer: Erin D. O'Connor
Visual Effects — Visual Effects Producer: Steve Gaub
Writing — Novel: Laura Hillenbrand
Writing — Screenplay: Ethan Coen
Writing — Screenplay: Joel Coen
Writing — Screenplay: Richard LaGravenese
Writing — Screenplay: William Nicholson