Information On The Film Unforgiven
All about the movie Unforgiven. Get information on the motion picture Unforgiven including; genre, directors, producers, stars, supporting actors, ratings, studios and more at IconMovies.net.
Unforgiven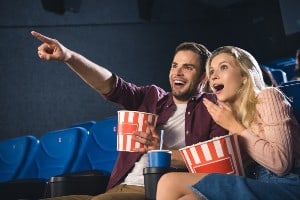 Unforgiven Film Information
What's The Movie Unforgiven About?
William Munny is a retired, once-ruthless killer turned gentle widower and hog farmer. To help support his two motherless children, he accepts one last bounty-hunter mission to find the men who brutalized a prostitute. Joined by his former partner and a cocky greenhorn, he takes on a corrupt sheriff.
Some legends will never be forgotten. Some wrongs can never be forgiven.
What's The Genre Of The Unforgiven Movie?
Who Stars In The Unforgiven Movie?
When Was The Motion Picture Unforgiven Released?
What's The Runtime Of The Unforgiven Movie?
How Popular Is The Unforgiven Movie?
Popularity Rating: 10.942
What Studio(s) Produced The Unforgiven Film?
Who Was On The Cast Of The Motion Picture Unforgiven?
Who Was On The Crew Of Unforgiven The Movie?
Art — Art Direction: Adrian Gorton
Art — Art Direction: Rick Roberts
Art — Production Design: Henry Bumstead
Art — Set Decoration: Janice Blackie-Goodine
Camera — Director of Photography: Jack Green
Camera — Still Photographer: Bob Akester
Costume & Make-Up — Costume Supervisor: Carla Hetland
Costume & Make-Up — Costume Supervisor: Glenn Wright
Costume & Make-Up — Costume Supervisor: Joanne Hansen
Costume & Make-Up — Hair Department Head: Iloe Flewelling
Costume & Make-Up — Hairstylist: Carol Pershing
Costume & Make-Up — Makeup Artist: Stan Edmonds
Costume & Make-Up — Makeup Department Head: Michael Hancock
Crew — Special Effects: Maurice Routly
Crew — Special Effects: Paul Healy
Crew — Special Effects Coordinator: John Frazier
Crew — Stunts: Alex Green
Crew — Stunts: George Orrison
Directing — Assistant Director: Bill Bannerman
Directing — Assistant Director: Grant Lucibello
Directing — Assistant Director: Jeffrey Wetzel
Directing — Assistant Director: Tom Rooker
Directing — Director: Clint Eastwood
Directing — Script Supervisor: Lloyd Nelson
Editing — Assistant Editor: Michael Cipriano
Editing — Color Timer: Phil Downey
Editing — Editor: Joel Cox
Lighting — Lighting Technician: Victor Perez
Production — Casting: Lorelei Kuchera
Production — Casting: Phyllis Huffman
Production — Casting: Stuart Aikins
Production — Executive Producer: David Valdes
Production — Producer: Clint Eastwood
Production — Producer: Julian Ludwig
Production — Production Accountant: Michael Maurer
Production — Production Manager: Bob Gray
Production — Production Manager: David Valdes
Production — Unit Manager: Lynne Bespflug
Sound — Music Editor: Donald Harris
Sound — Original Music Composer: Lennie Niehaus
Sound — Sound Re-Recording Mixer: Rick Alexander
Writing — Author: David Webb Peoples
Writing — Screenplay: David Webb Peoples