Information On The Film Unforgiven
All about the movie Unforgiven. Get information on the motion picture Unforgiven including; genre, directors, producers, stars, supporting actors, ratings, studios and more at IconMovies.net.
Unforgiven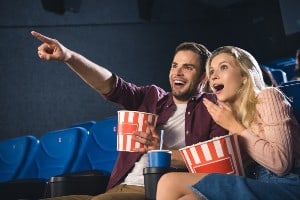 Unforgiven Film Information
What's The Movie Unforgiven About?
Set in Hokkaido, Japan in the 1880s. Jubei Kamata (Ken Watanabe), who is on the side of the Edo shogunate government, kills many people. His name is infamous in Kyoto. When the battle at Goryoukaku is about to be finished, Jubei disappears. 10 years later, Jubei lives with his kid in relative peace. He is barely able to make a living. Protecting his dead wife's grave, Jubei has decided to never pick up a sword again, but due to poverty he has no choice but to pick the sword again. Jubei becomes a bounty hunter.
What's The Genre Of The Unforgiven Movie?
Genres: Action, Crime, Drama
Who Stars In The Unforgiven Movie?
When Was The Motion Picture Unforgiven Released?
Released: September 13, 2013
What's The Runtime Of The Unforgiven Movie?
How Popular Is The Unforgiven Movie?
What Studio(s) Produced The Unforgiven Film?
Who Was On The Cast Of The Motion Picture Unforgiven?
Who Was On The Crew Of Unforgiven The Movie?
Art — Production Design: Mitsuo Harada
Art — Production Design: Ryo Sugimoto
Crew — Cinematography: Norimichi Kasamatsu
Directing — Director: Lee Sang-Il
Production — Casting: Masunobu Motokawa
Sound — Original Music Composer: Taro Iwashiro
Sound — Sound: Mitsugu Shiratori
Writing — Screenplay: Lee Sang-Il
Writing — Writer: David Webb Peoples