Information On The Film Unlocked
All about the movie Unlocked. Get information on the motion picture Unlocked including; genre, directors, producers, stars, supporting actors, ratings, studios and more at IconMovies.net.
Unlocked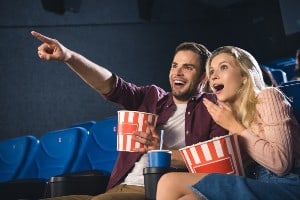 Unlocked Film Information
What's The Movie Unlocked About?
After failing to apprehend the terrorist behind a Paris attack that claimed dozens of lives, CIA agent Alice Racine is forced to live in London as a caseworker. Her mentor unexpectedly calls her back into action when the CIA discovers that another attack is imminent. Alice soon learns that the classified information she's uncovered has been compromised. Running for her life, she turns to a former soldier to help her prevent a lethal biological attack on the citizens of London.
What's The Genre Of The Unlocked Movie?
Who Stars In The Unlocked Movie?
When Was The Motion Picture Unlocked Released?
What's The Runtime Of The Unlocked Movie?
How Popular Is The Unlocked Movie?
Popularity Rating: 13.371
What Studio(s) Produced The Unlocked Film?
Who Was On The Cast Of The Motion Picture Unlocked?
Who Was On The Crew Of Unlocked The Movie?
Art — Art Department Coordinator: Katerina van Gemundova
Art — Art Direction: Stefan Kovacik
Art — Production Design: Ondrej Nekvasil
Art — Property Master: Frantisek Copf
Art — Property Master: Robert Judd
Art — Set Decoration: Beatrice Brentnerova
Art — Set Designer: Jitka Sivrova
Art — Title Designer: Howard Watkins
Camera — Additional Photography: Oliver Curtis
Camera — Aerial Camera: Jopy Hecko
Camera — Camera Operator: Jaromir Sedina
Camera — Director of Photography: George Richmond
Camera — Dolly Grip: Jan Rehanzl
Camera — Second Unit Director of Photography: Mark Patten
Camera — Still Photographer: Larry D. Horricks
Costume & Make-Up — Assistant Costume Designer: Stefan Savkovic
Costume & Make-Up — Costume Coordinator: Luka Antonic
Costume & Make-Up — Costume Design: Bojana Nikitovic
Costume & Make-Up — Costume Supervisor: Iveta Trmalova
Costume & Make-Up — Makeup Artist: Amy Byrne
Costume & Make-Up — Makeup Designer: Daniel Parker
Costume & Make-Up — Makeup Supervisor: Jutta Russell
Costume & Make-Up — Makeup Supervisor: Natasha Nicolic-Dunlop
Costume & Make-Up — Set Costumer: Caroline Bradley
Costume & Make-Up — Set Costumer: Hana Malatova
Costume & Make-Up — Set Costumer: Jana Milerova
Costume & Make-Up — Set Costumer: Rebecca Cunningham
Costume & Make-Up — Set Costumer: Stana Slosserova
Crew — CG Supervisor: Laurent-Paul Robert
Directing — Director: Michael Apted
Directing — First Assistant Director: Jakub Dvorak
Directing — First Assistant Director: Mark Goddard
Directing — First Assistant Director: Sean Guest
Directing — Script Supervisor: Vera Homolacova
Editing — Digital Intermediate: Abigail McKenzie
Editing — Editor: Andrew MacRitchie
Editing — First Assistant Editor: Attila Kovacs
Lighting — Lighting Technician: Zdenek Pozar
Lighting — Rigging Gaffer: Michael Chambers
Production — ADR Voice Casting: Abigail Barbier
Production — ADR Voice Casting: Louis Elman
Production — Casting: Leo Davis
Production — Casting: Lissy Holm
Production — Casting: Nancy Bishop
Production — Casting Assistant: David Stejskal
Production — Co-Producer: Cort Kristensen
Production — Executive Producer: Andrew Boswell
Production — Executive Producer: Erik Howsam
Production — Executive Producer: Irene Gall
Production — Executive Producer: Kevan Van Thompson
Production — Executive Producer: Norman Merry
Production — Executive Producer: Peter Hampden
Production — Line Producer: Laura Julian
Production — Producer: Claudia Bluemhuber
Production — Producer: Erik Howsam
Production — Producer: Georgina Townsley
Production — Producer: Lorenzo di Bonaventura
Production — Production Manager: Vaclav Eisenhamer
Production — Researcher: Klara Varadi
Sound — Foley: Meltem Baytok Topalakci
Sound — Foley: Michael Stancyk
Sound — Foley Editor: Hugo Adams
Sound — Original Music Composer: Stephen Barton
Sound — Sound Effects Editor: Luke Gentry
Sound — Sound Mixer: Tomas Belohradsky
Sound — Sound Re-Recording Mixer: Christian Bischoff
Sound — Supervising Sound Editor: James Boyle
Visual Effects — Special Effects Supervisor: Jason Troughton
Visual Effects — Visual Effects Coordinator: George Stone
Visual Effects — Visual Effects Producer: Paul Driver
Visual Effects — Visual Effects Supervisor: George Zwier
Writing — Writer: Peter O'Brien