Information On The Film Warcraft
All about the movie Warcraft. Get information on the motion picture Warcraft including; genre, directors, producers, stars, supporting actors, ratings, studios and more at IconMovies.net.
Warcraft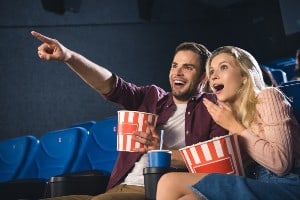 Warcraft Film Information
What's The Movie Warcraft About?
The peaceful realm of Azeroth stands on the brink of war as its civilization faces a fearsome race of invaders: orc warriors fleeing their dying home to colonize another. As a portal opens to connect the two worlds, one army faces destruction and the other faces extinction. From opposing sides, two heroes are set on a collision course that will decide the fate of their family, their people, and their home.
Two worlds. One home.
What's The Genre Of The Warcraft Movie?
Genres: Action, Adventure, Fantasy
Who Stars In The Warcraft Movie?
When Was The Motion Picture Warcraft Released?
What's The Runtime Of The Warcraft Movie?
How Popular Is The Warcraft Movie?
Popularity Rating: 12.573
What Studio(s) Produced The Warcraft Film?
Who Was On The Cast Of The Motion Picture Warcraft?
Who Was On The Crew Of Warcraft The Movie?
Art — Art Department Coordinator: Shannon Courte
Art — Art Direction: Dan Hermansen
Art — Art Direction: Grant Van Der Slagt
Art — Art Direction: Iain McCaig
Art — Art Direction: Margot Ready
Art — Assistant Art Director: Harrison Yurkiw
Art — Construction Coordinator: John Dale
Art — Production Design: Gavin Bocquet
Art — Set Decoration: Elizabeth Wilcox
Art — Supervising Art Director: Helen Jarvis
Camera — Additional Photography: Joseph Arena
Camera — Camera Operator: Chris Harris
Camera — Camera Operator: Stephen Maier
Camera — Camera Operator: Tony Mirza
Camera — Camera Operator: Wendy Bown
Camera — Director of Photography: Simon Duggan
Camera — Director of Photography: Stewart Whelan
Camera — First Assistant Camera: Dean Morin
Camera — First Assistant Camera: Jeff Cassidy
Camera — First Assistant Camera: Paul Guenette
Camera — First Assistant Camera: Sean Elliott
Camera — First Assistant Camera: Taylor Matheson
Camera — Helicopter Camera: Hans Bjerno
Camera — Helicopter Camera: Richard Roles
Camera — Steadicam Operator: Peter Wilke
Camera — Still Photographer: Doane Gregory
Costume & Make-Up — Assistant Costume Designer: Courtney Daniel
Costume & Make-Up — Assistant Costume Designer: Liz Krause
Costume & Make-Up — Assistant Costume Designer: Stacy Caballero
Costume & Make-Up — Costume Design: Mayes C. Rubeo
Costume & Make-Up — Costume Supervisor: Jana MacDonald
Costume & Make-Up — Hairstylist: Emma Clarke
Costume & Make-Up — Hairstylist: Sharon Markell
Costume & Make-Up — Key Hair Stylist: Jessica Rain
Costume & Make-Up — Makeup Artist: Gitte Axen
Costume & Make-Up — Makeup Artist: Jaime Danielian
Costume & Make-Up — Makeup Artist: Rebeccah Delchambre
Costume & Make-Up — Makeup Artist: Sarah Bergeest Still
Costume & Make-Up — Makeup Department Head: Adrien Morot
Costume & Make-Up — Makeup Designer: Connie Parker
Costume & Make-Up — Seamstress: Jenn Touchie
Costume & Make-Up — Seamstress: Margaret Jenkins
Costume & Make-Up — Seamstress: Patrice Yapp
Costume & Make-Up — Seamstress: Tina Ning Hsu
Costume & Make-Up — Seamstress: Wendy Foster
Costume & Make-Up — Set Costumer: Lyne Talbot
Costume & Make-Up — Set Costumer: Mary Wiseman
Costume & Make-Up — Set Costumer: Nicola Ryall
Costume & Make-Up — Wigmaker: Stacey Butterworth
Crew — Additional Music: Brandon Campbell
Crew — CG Supervisor: Fabrice Vienne
Crew — CG Supervisor: Javier Mansilla
Crew — CG Supervisor: Lafleche Dumais
Crew — CG Supervisor: Nicolas-Alexandre Noel
Crew — Production Office Assistant: James Forrester
Crew — Second Unit Cinematographer: Stewart Whelan
Crew — Sequence Supervisor: David Marsh
Crew — Sequence Supervisor: Tom Martinek
Crew — Sound Design Assistant: Simon Bright
Crew — Visual Effects Editor: Joey Santana
Crew — Visual Effects Editor: Justin Shaw
Directing — Director: Duncan Jones
Directing — Script Supervisor: Jessica Clothier
Editing — Dialogue Editor: Eric Hoehn
Editing — Editor: Paul Hirsch
Editing — First Assistant Editor: Mark Tuminello
Editing — First Assistant Editor: Shae Salmon
Lighting — Gaffer: Drew Davidson
Lighting — Gaffer: James M. McClure
Lighting — Rigging Gaffer: Keith Woods
Production — Casting: Lindsay Graham
Production — Casting: Mary Vernieu
Production — Casting: Michelle Allen
Production — Casting Associate: Jaceson Mann
Production — Co-Producer: Chris Metzen
Production — Executive Producer: Brent O'Connor
Production — Executive Producer: Jillian Share
Production — Executive Producer: Michael Morhaime
Production — Executive Producer: Paul W. Sams
Production — Executive Producer: Stuart Fenegan
Production — Producer: Alex Gartner
Production — Producer: Charles Roven
Production — Producer: Jon Jashni
Production — Producer: Tessa Ross
Production — Producer: Thomas Tull
Production — Unit Production Manager: Leeann Stonebreaker
Sound — Foley: Gary A. Hecker
Sound — Foley: Rick Owens
Sound — Music Editor: Michael K. Bauer
Sound — Music Editor: Peter Myles
Sound — Music Supervisor: Margaret Yen
Sound — Music Supervisor: Peter Afterman
Sound — Original Music Composer: Ramin Djawadi
Sound — Sound Effects Editor: Dror Mohar
Sound — Sound Effects Editor: Jackie Zhou
Sound — Sound Effects Editor: Lauren Hadaway
Sound — Sound Effects Editor: Sylvain Lasseur
Sound — Sound Mixer: Eric Batut
Sound — Sound Mixer: Nerses Gezalyan
Sound — Sound Re-Recording Mixer: Michael Keller
Sound — Sound Re-Recording Mixer: Mike Prestwood Smith
Sound — Sound Re-Recording Mixer: Tim LeBlanc
Sound — Supervising Sound Editor: Tom Bellfort
Sound — Supervising Sound Editor: Wylie Stateman
Visual Effects — Animation: Gerald Clevy
Visual Effects — Animation: Kevin Labanowich
Visual Effects — Animation: Mike Dharney
Visual Effects — Animation: Scott Dace
Visual Effects — Animation: Wong Joe
Visual Effects — Animation Supervisor: Hal T. Hickel
Visual Effects — Special Effects Supervisor: Cameron Waldbauer
Visual Effects — VFX Editor: Guillaume Poulin
Visual Effects — VFX Editor: Katrina Taylor
Visual Effects — VFX Editor: Pascal Rigaud
Visual Effects — VFX Supervisor: Arnaud Brisebois
Visual Effects — Visual Effects Producer: Cabral Rock
Visual Effects — Visual Effects Producer: Chad Cortvriendt
Visual Effects — Visual Effects Producer: Dane Allan Smith
Visual Effects — Visual Effects Producer: Jacqueline M. Lopez
Visual Effects — Visual Effects Producer: Jill E. Hughes
Visual Effects — Visual Effects Producer: Louise Bertrand
Visual Effects — Visual Effects Producer: Mark G. Soper
Visual Effects — Visual Effects Supervisor: Jason Smith
Visual Effects — Visual Effects Supervisor: Jeff White
Visual Effects — Visual Effects Supervisor: Joseph Kasparian
Visual Effects — Visual Effects Supervisor: Philippe Theroux
Writing — Screenplay: Charles Leavitt
Writing — Screenplay: Duncan Jones
Writing — Story: Chris Metzen