Information On The Film West Beyrouth
All about the movie West Beyrouth. Get information on the motion picture West Beyrouth including; genre, directors, producers, stars, supporting actors, ratings, studios and more at IconMovies.net.
West Beyrouth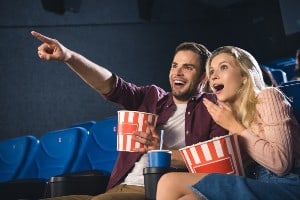 West Beyrouth Film Information
What's The Movie West Beyrouth About?
In April, 1975, civil war breaks out; Beirut is partitioned along a Moslem-Christian line. Tarek is in high school, making Super 8 movies with his friend, Omar. At first the war is a lark: school has closed, the violence is fascinating, getting from West to East is a game. His mother wants to leave; his father refuses. Tarek spends time with May, a Christian, orphaned and living in his building. By accident, Tarek goes to an infamous brothel in the war-torn Olive Quarter, meeting its legendary madam, Oum Walid. He then takes Omar and May there using her underwear as a white flag for safe passage. Family tensions rise. As he comes of age, the war moves inexorably from adventure to tragedy.
What's The Genre Of The West Beyrouth Movie?
Genres: Comedy, Drama, Romance
Who Stars In The West Beyrouth Movie?
When Was The Motion Picture West Beyrouth Released?
Released: September 1, 1998
What's The Runtime Of The West Beyrouth Movie?
How Popular Is The West Beyrouth Movie?
What Studio(s) Produced The West Beyrouth Film?
Who Was On The Cast Of The Motion Picture West Beyrouth?
Who Was On The Crew Of West Beyrouth The Movie?
Directing — Director: Ziad Doueiri
Writing — Writer: Ziad Doueiri