Information On The Film Window to Paris
All about the movie Window to Paris. Get information on the motion picture Window to Paris including; genre, directors, producers, stars, supporting actors, ratings, studios and more at IconMovies.net.
Window to Paris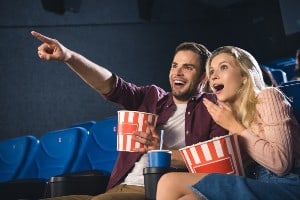 Window to Paris Film Information
What's The Movie Window to Paris About?
Nikolai (played by Sergei Dontsov) has been fired from his job as a music teacher and has to live in the gym until he finds a place to stay. Finally, he gets a communal room in the apartment of Gorokhov (Victor Mikhalkov). The room's previous inhabitant, an old lady, has died a year ago, and yet her cat, Maxi, is still in the locked room, healthy and fat. Soon, Nikolai and his neighbours discover the mystery: there is a window to Paris in the room. That's when the comedy begins - will the Russians be able to cope with the temptation to profit from the discovery?
What's The Genre Of The Window to Paris Movie?
Genres: Comedy, Drama, Fantasy
When Was The Motion Picture Window to Paris Released?
Released: December 1, 1993
What's The Runtime Of The Window to Paris Movie?
How Popular Is The Window to Paris Movie?
What Studio(s) Produced The Window to Paris Film?
Who Was On The Crew Of Window to Paris The Movie?
Directing — Director: Yuri Mamin
Production — Producer: Guy Seligmann
Production — Producer: Lavranti Aimrachvilli
Writing — Adaptation: Guy Seligmann
Writing — Writer: Arkadiy Tigay
Writing — Writer: Vladimir Vardunas
Writing — Writer: Yuri Mamin