Information On The Film XX/XY
All about the movie XX/XY. Get information on the motion picture XX/XY including; genre, directors, producers, stars, supporting actors, ratings, studios and more at IconMovies.net.
XX/XY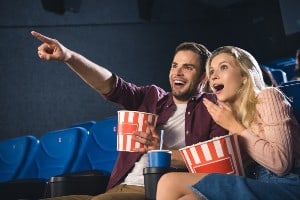 XX/XY Film Information
What's The Movie XX/XY About?
When two college students, Sam and Thea, meet Coles at a party, their mutual attraction is immediate, leading to a passionate and awkward night together, and the onset of an intensely charged bond. As they continue to push the sexual boundaries of their friendship, however, they are tested by Sam and Coles' incipient romance and Thea's increasing recklessness, until the relationship dissolves amid a cloud of fear, resentment and mistrust. Eight years later they reunite. An animator for a high-profile ad agency, Coles now lives with Claire, his girlfriend of five years. Thea is happily married to Miles, with whom she owns a flourishing restaurant. And Sam has just returned to Manhattan after working in London where she recently broke off her engagement. Yet upon reconnecting, the three are drawn back into the complicated dynamic that defined their relationship from the start and are forced to confront the true meaning of commitment and love.
There's no room for honesty in a healthy relationship...
What's The Genre Of The XX/XY Movie?
Genres: Comedy, Drama, Romance
Who Stars In The XX/XY Movie?
When Was The Motion Picture XX/XY Released?
Released: January 11, 2002
What's The Runtime Of The XX/XY Movie?
How Popular Is The XX/XY Movie?
What Studio(s) Produced The XX/XY Film?
Who Was On The Cast Of The Motion Picture XX/XY?
Who Was On The Crew Of XX/XY The Movie?
Art — Art Direction: Terence Dunlop
Art — Location Scout: Ryan Ferguson
Art — Production Design: Judy Becker
Art — Set Decoration: Geoff Tuttle
Art — Set Decoration: Heather Loeffler
Art — Title Designer: Jennifer Cossetto
Camera — Director of Photography: Uta Briesewitz
Costume & Make-Up — Costume Design: Sarah Beers
Crew — Post Production Supervisor: Kelley Cribben
Directing — Director: Austin Chick
Directing — Script Supervisor: Susan T. Parsons
Editing — Editor: Pete Beaudreau
Editing — Editor: William A. Anderson
Production — Associate Producer: Allen Bain
Production — Associate Producer: Jesse Scolaro
Production — Associate Producer: John MacNeil
Production — Associate Producer: Richard J. Burns
Production — Casting: Ellen Parks
Production — Co-Producer: Susan L. Welsh
Production — Executive Producer: Mitchell Robbins
Production — Location Manager: Cesar Quinones
Production — Location Manager: Peter Bobrow
Production — Producer: Aimee Schoof
Production — Producer: Isen Robbins
Production — Production Coordinator: Yurgi Ganter
Production — Production Manager: Andy Clark
Production — Production Supervisor: Joe DeMarie
Writing — Writer: Austin Chick