Information On The Film Zandalee
All about the movie Zandalee. Get information on the motion picture Zandalee including; genre, directors, producers, stars, supporting actors, ratings, studios and more at IconMovies.net.
Zandalee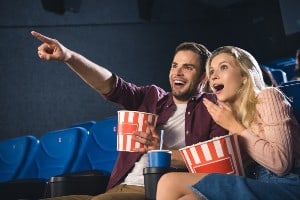 Zandalee Film Information
What's The Movie Zandalee About?
Bored with her marriage to burnt out poet turned corporate executive Thierry, Zandalee falls prey to an old friend of her husband, the manipulative and egotistical Johhny and becomes enmeshed in a sensual, passionate and destructive affair.
One woman... two men... one driven by desire. The other driven to the edge.
What's The Genre Of The Zandalee Movie?
Genres: Drama, Romance, Thriller
Who Stars In The Zandalee Movie?
When Was The Motion Picture Zandalee Released?
What's The Runtime Of The Zandalee Movie?
How Popular Is The Zandalee Movie?
What Studio(s) Produced The Zandalee Film?
Who Was On The Cast Of The Motion Picture Zandalee?
Who Was On The Crew Of Zandalee The Movie?
Art — Assistant Art Director: David J. Bomba
Art — Leadman: Kenneth Chauvin
Art — Production Design: Michael Corenblith
Art — Set Decoration: Merideth Boswell
Camera — Director of Photography: Walt Lloyd
Camera — Grip: Linda Field
Costume & Make-Up — Costume Design: Deena Appel
Crew — Driver: Paul Heiman
Crew — Post Production Supervisor: Fredda Weiss
Crew — Property Master: David Schlesinger
Crew — Scenic Artist: Stuart Auld
Crew — Sound Design Assistant: Jeff Timbs
Crew — Stunt Coordinator: Bob Bragg
Crew — Stunts: Shanna Lynn
Crew — Transportation Coordinator: Ron Bledsoe
Directing — Assistant Director: Joe Burns
Directing — Assistant Director: Patrick Burns
Directing — Director: Sam Pillsbury
Directing — Script Supervisor: Kellye Serret
Editing — Editor: Michael Horton
Lighting — Gaffer: Newton TerMeer
Production — Casting: Allison Cowitt
Production — Casting: Judy Taylor
Production — Casting: Mike Fenton
Production — Casting: Paul Adler
Production — Executive In Charge Of Production: Gary M. Bettman
Production — Executive In Charge Of Production: Gregory G. Woertz
Production — Executive Producer: Coren Eliasson
Production — Executive Producer: Nicole Seguin
Production — Executive Producer: Staffan Ahrenberg
Production — Executive Producer: Tom Eliasson
Production — Producer: Eyal Rimmon
Production — Producer: Judge Reinhold
Production — Producer: Mari Kornhauser
Production — Producer: William Blaylock
Production — Production Accountant: Margaret Lancaster
Production — Unit Production Manager: Mary McLaglen
Production — Unit Production Manager: Sandria Singh
Sound — ADR & Dubbing: Alfred T. Ferrante
Sound — Music: Dan Wool
Sound — Sound mixer: Douglas Axtell
Sound — Sound Re-Recording Mixer: Chris Haire
Sound — Sound Re-Recording Mixer: Doug Davey
Sound — Sound Re-Recording Mixer: Richard L. Morrison
Sound — Supervising Sound Editor: Bill Wistrom
Sound — Supervising Sound Editor: Mace Matiosian
Writing — Writer: Mari Kornhauser