Information On The Film Zodiac
All about the movie Zodiac. Get information on the motion picture Zodiac including; genre, directors, producers, stars, supporting actors, ratings, studios and more at IconMovies.net.
Zodiac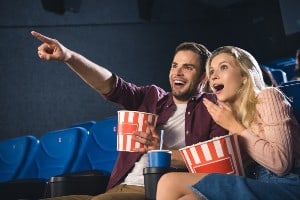 Zodiac Film Information
What's The Movie Zodiac About?
The true story of the investigation of 'The Zodiac Killer', a serial killer who terrified the San Francisco Bay Area, taunting police with his ciphers and letters. The case becomes an obsession for four men as their lives and careers are built and destroyed by the endless trail of clues.
There's more than one way to lose your life to a killer.
What's The Genre Of The Zodiac Movie?
Genres: Crime, Drama, Mystery, Thriller
Who Stars In The Zodiac Movie?
When Was The Motion Picture Zodiac Released?
What's The Runtime Of The Zodiac Movie?
How Popular Is The Zodiac Movie?
Popularity Rating: 19.084
What Studio(s) Produced The Zodiac Film?
Who Was On The Cast Of The Motion Picture Zodiac?
Who Was On The Crew Of Zodiac The Movie?
Art — Art Direction: Keith P. Cunningham
Art — Production Design: Donald Graham Burt
Art — Set Decoration: Victor J. Zolfo
Camera — Director of Photography: Harris Savides
Camera — Still Photographer: Merrick Morton
Costume & Make-Up — Costume Design: Casey Storm
Costume & Make-Up — Costume Supervisor: Stacy Horn
Costume & Make-Up — Hair Department Head: Kelvin R. Trahan
Costume & Make-Up — Hairstylist: Miia Kovero
Costume & Make-Up — Key Hair Stylist: Trish Almeida
Costume & Make-Up — Makeup Artist: Amy Schmiederer
Costume & Make-Up — Makeup Department Head: Felicity Bowring
Crew — Stunt Coordinator: Mickey Giacomazzi
Directing — Director: David Fincher
Directing — Script Supervisor: Kristine Kelly
Editing — Dialogue Editor: Malcolm Fife
Editing — Dialogue Editor: Richard Quinn
Editing — Editor: Angus Wall
Lighting — Rigging Gaffer: John R. Manocchia
Production — Casting: Laray Mayfield
Production — Executive Producer: Louis Phillips
Production — Producer: Arnold Messer
Production — Producer: Brad Fischer
Production — Producer: Cean Chaffin
Production — Producer: James Vanderbilt
Production — Producer: Mike Medavoy
Production — Unit Production Manager: Daniel M. Stillman
Sound — Music Editor: Bryan Lawson
Sound — Music Editor: Jonathon Stevens
Sound — Music Editor: Martin Erskine
Sound — Music Supervisor: George Drakoulias
Sound — Music Supervisor: Randall Poster
Sound — Original Music Composer: David Shire
Sound — Sound Designer: Ren Klyce
Sound — Sound Effects Editor: Addison Teague
Sound — Sound Effects Editor: David C. Hughes
Sound — Sound mixer: Drew Kunin
Sound — Sound Re-Recording Mixer: David Parker
Sound — Sound Re-Recording Mixer: Michael Semanick
Sound — Supervising Sound Editor: Ren Klyce
Sound — Supervising Sound Editor: Richard Hymns
Writing — Book: Robert Graysmith
Writing — Screenplay: James Vanderbilt