Information On The Film Zoolander
All about the movie Zoolander. Get information on the motion picture Zoolander including; genre, directors, producers, stars, supporting actors, ratings, studios and more at IconMovies.net.
Zoolander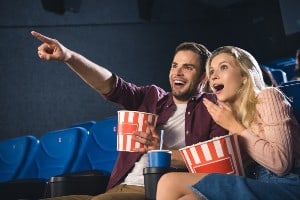 Zoolander Film Information
What's The Movie Zoolander About?
Clear the runway for Derek Zoolander, VH1's three-time male model of the year. His face falls when hippie-chic "he's so hot right now" Hansel scooters in to steal this year's award. The evil fashion guru Mugatu seizes the opportunity to turn Derek into a killing machine. Its a well-designed conspiracy and only with the help of Hansel and a few well-chosen accessories can Derek make the world safe.
3% Body Fat. 1% Brain Activity.
What's The Collection The Zoolander Movie Belongs to?
What's The Genre Of The Zoolander Movie?
Who Stars In The Zoolander Movie?
When Was The Motion Picture Zoolander Released?
Released: September 28, 2001
What's The Runtime Of The Zoolander Movie?
How Popular Is The Zoolander Movie?
Popularity Rating: 10.408
What Studio(s) Produced The Zoolander Film?
Who Was On The Cast Of The Motion Picture Zoolander?
Who Was On The Crew Of Zoolander The Movie?
Art — Art Department Coordinator: Melody Bishop
Art — Art Direction: Stephen Alesch
Art — Assistant Art Director: Kyung W. Chang
Art — Construction Coordinator: Fred Merusi
Art — Greensman: Richard Boris
Art — Location Scout: Guy Efrat
Art — Production Design: Robin Standefer
Art — Set Decoration: Donna Hamilton
Art — Set Designer: Aric Lasher
Camera — Additional Camera: Gerard Sava
Camera — Additional Photography: Clyde W. Smith
Camera — Camera Operator: Patrick Capone
Camera — Director of Photography: Barry Peterson
Camera — First Assistant Camera: Sam DiMaggio
Camera — Helicopter Camera: David Norris
Camera — Steadicam Operator: Dan Kneece
Camera — Still Photographer: Francois Duhamel
Costume & Make-Up — Assistant Costume Designer: Frank L. Fleming
Costume & Make-Up — Costume Design: David C. Robinson
Costume & Make-Up — Costume Supervisor: Joanna Brett
Costume & Make-Up — Hair Designer: Alan D'Angerio
Costume & Make-Up — Hairstylist: Catherine Childers
Costume & Make-Up — Makeup Artist: Kate Biscoe
Costume & Make-Up — Makeup Designer: Naomi Donne
Costume & Make-Up — Set Costumer: Joseph La Corte
Costume & Make-Up — Set Dressing Artist: Wayne Brackett
Costume & Make-Up — Wigmaker: Jessica Marshall
Crew — Additional Music: Randy Kerber
Crew — Carpenter: Scott Gertsen
Crew — Choreographer: Joey McKneely
Crew — Craft Service: Kendra Levenberg
Crew — Loader: Caesar S. Carnevale
Crew — Property Master: Peter S. Clarke
Crew — Scenic Artist: Jim Dolson
Crew — Security: Wayne Petrucelli
Crew — Sequence Supervisor: Fortunato Frattasio
Crew — Set Medic: Maureen Beitler
Crew — Sound Recordist: Bill Meadows
Crew — Special Effects Coordinator: John Hartigan
Crew — Stand In: LeJon
Crew — Stunt Coordinator: Brad Martin
Crew — Stunts: Clayton J. Barber
Crew — Systems Administrators & Support: Mitch Goldstrom
Crew — Transportation Co-Captain: Guy Merrick
Crew — Transportation Coordinator: Michael Merrick
Crew — Unit Publicist: Eric Myers
Crew — Video Assist Operator: Joel Holland
Directing — Assistant Director: Amy Sayres
Directing — Director: Ben Stiller
Directing — Script Supervisor: Eva Z. Cabrera
Editing — Color Timer: Dennis McNeill
Editing — Dialogue Editor: Frank Smathers
Editing — Editor: Greg Hayden
Lighting — Electrician: Kelly Connors
Lighting — Rigging Grip: Robert Anderson
Production — Associate Producer: Monica Levinson
Production — Casting: Jeanne McCarthy
Production — Casting: Juel Bestrop
Production — Casting: Kathleen Chopin
Production — Casting Associate: Blythe Cappello
Production — Co-Producer: Celia D. Costas
Production — Executive Producer: Adam Schroeder
Production — Executive Producer: Joel Gallen
Production — Executive Producer: Lauren Zalaznick
Production — Location Manager: Jerry Jaffe
Production — Producer: Ben Stiller
Production — Producer: Scott Rudin
Production — Producer: Stuart Cornfeld
Production — Production Accountant: Maggie Kusik
Production — Production Coordinator: Lizz Grant
Production — Unit Production Manager: Celia D. Costas
Sound — Boom Operator: Perry Dodgson
Sound — Dolby Consultant: Thom 'Coach' Ehle
Sound — First Assistant Sound Editor: Dan Blazi
Sound — Foley: Harold Burke
Sound — Music Editor: Jonathan Karp
Sound — Music Supervisor: George Drakoulias
Sound — Music Supervisor: Randall Poster
Sound — Orchestrator: Nicholas Dodd
Sound — Original Music Composer: David Arnold
Sound — Production Sound Mixer: Danny Michael
Sound — Sound Editor: Yann Delpuech
Sound — Sound Effects Editor: Christopher Emerson
Sound — Sound Mixer: David Kirschner
Sound — Supervising Sound Editor: Robert Grieve
Visual Effects — Digital Compositors: Don Lee
Visual Effects — Visual Effects Coordinator: Walter Garcia
Visual Effects — Visual Effects Producer: Carole Cowley
Visual Effects — Visual Effects Supervisor: David D. Johnson
Writing — Characters: Ben Stiller
Writing — Characters: Drake Sather
Writing — Screenplay: Ben Stiller
Writing — Screenplay: Drake Sather
Writing — Screenplay: John Hamburg
Writing — Storyboard: John Davis