Information On The Film The Commune
All about the movie The Commune. Get information on the motion picture The Commune including; genre, directors, producers, stars, supporting actors, ratings, studios and more at IconMovies.net.
The Commune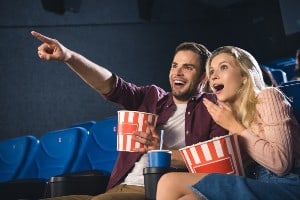 The Commune Film Information
What's The Movie The Commune About?
Erik, a lecturer in architecture, inherits his father's large old house in Hellerup, north of Copenhagen. His wife Anna, a well-known television newscaster, suggests that they invite their friends to come and live with them. In this way she hopes to evade the boredom that has begun to seep into their marriage. Before long, a dozen women, men and children move into the country house, make collective decisions, engage in discussions and go swimming together in the nearby Øresund strait. They also rub each other up the wrong way on account of their smaller and larger idiosyncrasies. Their fragile equilibrium threatens to come undone when Erik falls in love with his student Emma and the young woman moves into the house. Fourteen-year-old Freja, daughter of Erik and Anna, aloofly observes these goings-on and seeks her own way.
You Choose Your Family
What's The Genre Of The The Commune Movie?
Who Stars In The The Commune Movie?
When Was The Motion Picture The Commune Released?
Released: January 14, 2016
What's The Runtime Of The The Commune Movie?
How Popular Is The The Commune Movie?
What Studio(s) Produced The The Commune Film?
Who Was On The Cast Of The Motion Picture The Commune?
Who Was On The Crew Of The Commune The Movie?
Art — Production Design: Niels Sejer
Art — Set Decoration: Didde Hojlund Olsen
Art — Set Decoration: Salli Lindgreen
Camera — Camera Operator: Daniel Bouquet
Camera — Director of Photography: Jesper Toffner
Costume & Make-Up — Costume Design: Ellen Lens
Costume & Make-Up — Costume Supervisor: Charlotte Moe
Costume & Make-Up — Hairstylist: Susanne Herredsbjerg Sobye
Costume & Make-Up — Makeup Artist: Marly van de Wardt
Costume & Make-Up — Makeup Artist: Susanne Herredsbjerg Sobye
Costume & Make-Up — Makeup Designer: Dennis Knudsen
Costume & Make-Up — Seamstress: Signe Isabella Blicher
Crew — Property Master: Jacob Wirth Carlsen
Crew — Property Master: Torben Stig Nielsen
Crew — Special Effects Coordinator: Soren Hvam
Directing — Director: Thomas Vinterberg
Directing — Script Supervisor: Linda Daae
Editing — Editor: Anne Osterud
Editing — Editor: Janus Billeskov Jansen
Lighting — Gaffer: Jacob Marlow
Production — Casting: Jette Termann
Production — Casting: Tanja Grunwald
Production — Producer: Morten Kaufmann
Production — Producer: Sisse Graum Jorgensen
Sound — Foley: Julien Naudin
Sound — Sound Editor: Kristoffer Salting
Sound — Sound Re-Recording Mixer: Henric Andersson
Sound — Supervising Sound Editor: Anne Jensen
Sound — Supervising Sound Editor: Kristian Eidnes Andersen
Visual Effects — Visual Effects Producer: Jack Kuiper
Visual Effects — Visual Effects Supervisor: Luuk Meijer
Writing — Screenplay: Thomas Vinterberg
Writing — Screenplay: Tobias Lindholm