Information On The Film West
All about the movie West. Get information on the motion picture West including; genre, directors, producers, stars, supporting actors, ratings, studios and more at IconMovies.net.
West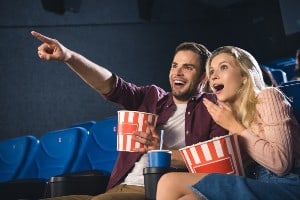 West Film Information
What's The Movie West About?
East Germany. Summer, late 70's. Three years after her boyfriend Wassilij's apparent death, Nelly Senff decides to escape from behind the Berlin wall with her son Alexej, leaving her traumatic memories and past behind. Pretending to marry a West German, she crosses the border to start a new life in the West. But soon her past starts to haunt her as the Allied Secret Service begin to question Wassilij's mysterious disappearance. Is he still alive? Was he a spy? Plagued by her past and fraught with paranoia, Nelly is forced to choose between discovering the truth about her former lover and her hopes for a better tomorrow.
She Can See Her Future, But Can't Escape Her Past.
What's The Genre Of The West Movie?
Who Stars In The West Movie?
When Was The Motion Picture West Released?
Released: October 25, 2013
What's The Runtime Of The West Movie?
How Popular Is The West Movie?
What Studio(s) Produced The West Film?
Who Was On The Cast Of The Motion Picture West?
Who Was On The Crew Of West The Movie?
Art — Art Direction: Jan Muller
Art — Assistant Art Director: Iulia Mitzner
Art — Production Design: Tim Pannen
Camera — Director of Photography: Frank Lamm
Camera — First Assistant Camera: Christian Graf
Camera — First Assistant Camera: Johannes Mielsch
Camera — First Assistant Camera: Rolf Rosendahl
Camera — Still Photographer: Julia Terjung
Costume & Make-Up — Assistant Costume Designer: Christiane Hoyer
Costume & Make-Up — Costume Design: Kristin Schuster
Costume & Make-Up — Makeup Artist: Beatrix John
Costume & Make-Up — Makeup Artist: Michael Seel
Costume & Make-Up — Makeup Artist: Ragna Jornitz
Costume & Make-Up — Makeup Artist: Wolfgang Boge
Crew — Property Master: Michael Kalden
Crew — Property Master: Thomas Frankenberg
Directing — Director: Christian Schwochow
Directing — Script Supervisor: Ines Burger
Editing — Digital Intermediate: Gunther Mairiedl
Editing — Editor: Jens Kluber
Lighting — Gaffer: Sebastian Daszkiewicz
Production — Casting: Uta Seibicke
Production — Producer: Barbara Buhl
Production — Producer: Cooky Ziesche
Production — Producer: Georg Steinert
Production — Producer: Stefanie GroSs
Production — Producer: Thomas Kufus
Sound — ADR & Dubbing: Daniel Iribarren
Sound — Foley: Martin Langenbach
Sound — Music: Lorenz Dangel
Sound — Sound Designer: Rainer Heesch
Sound — Sound Re-Recording Mixer: Tobias Fleig
Writing — Novel: Julia Franck
Writing — Screenplay: Heide Schwochow